Car Care: How to Prepare Your Car for Fall
Handle the changing seasons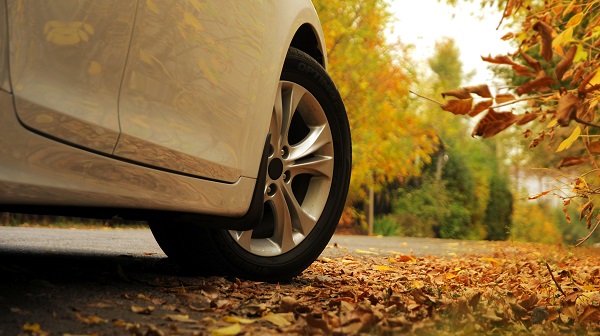 Each season brings with it a different set of challenges for your car. During the fall season, decreasing temperatures and leaf-strewn roads can negatively affect your car. As such, it's a good idea to properly maintain and prepare your vehicle for fall ahead of time.
Stick to a routine
No matter the time of year, it's important that you follow the recommended service schedule for your car. Failing to keep up on routine maintenance may not seem problematic at the time, but it can lead to major issues later down the line. Accordingly, be sure to head into the dealership's service department as often as the schedule indicates.
Depending on your vehicle, you may need an oil change about every 3,000 miles or more frequently if you often drive in stop-and-go traffic. Cooler fall temperatures can also thicken the oil and hinder performance, so speak with a technician about changing the oil to one that's better suited for autumn weather. While at the dealership, consider also getting a tire rotation and replacing your wiper blades. Wiper blades are a necessity for clearing the windshield of rainwater and fallen leaves, so replace them at least every six months.
Tackle problems head-on
If you've been holding off on replacing a part or fixing a problem with your vehicle, now is the time to do so. Being stranded on the side of the road can be annoying in mild weather, but it can be dangerous in cold weather, so take your car into the service department to resolve issues before the fall season begins. If you've been having difficulty starting your car, get your engine checked out. In addition, have your battery inspected if you've had it for upwards of three years.
Be on the lookout for signs that you need new brakes, such as reduced responsiveness or high-pitched screeching each time you hit the brakes. Properly functioning brakes are a necessity to your safety on the road so have them inspected immediately if you suspect there's an issue. With the amount of daylight decreasing day by day, working headlights are also a must in autumn. Clean off the lenses periodically and replace dimming bulbs as needed.
Be ready for the cold
The transition from hot summer weather to cool fall weather can take a toll on your vehicle. However, by taking the time to prepare your car for the temperature drop, you can keep it running smoothly. Refill your cooling system with coolant as needed, and check that both the defroster and heater are in good condition.
Begin adding fuel de-icer once a month to prevent the fuel line from freezing. Throughout the year, it's also wise to keep an emergency kit inside the trunk in case your car breaks down during the drive. For fall, pack the kit with a flashlight, non-perishable food, water, blankets and gloves.
Your vehicle is an investment, and it's vital to take care of it over the years. Be sure to follow these tips for preparing your car for fall to ensure that it's in top shape for years to come.
This article is presented by Walnut Creek Honda.