Classic Albums to Listen to on Vinyl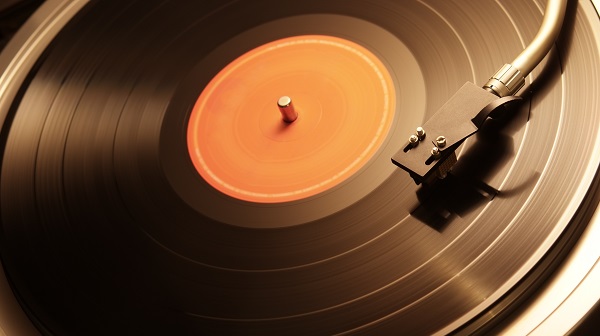 Even with music restoration technology and premium speaker systems, some songs just sound better on vinyl. It's hard to explain, but when you physically put an album on a record player and lower the needle, you feel more connected to the music than if you were to simply press a button on your phone. Be sure to spin these classic albums the next time you want to take a trip to the past on a relaxing night in.
"Songs in the Key of Life" (Stevie Wonder)
Although it was released over 40 years ago, Stevie Wonder's "Songs in the Key of Life" still stands the test of time. Wonder was only 26 when it debuted and he was already claiming the top spots on the charts with hits like "You Are the Sunshine of My Life" and "Superstition." Critics have praised "Songs in the Key of Life" as a culmination of Wonder's "classic period" and, just like most of his albums during that time, it was a commercial success. Quite possibly the most notable song from the album is "Isn't She Lovely," which was written as a celebration of his daughter's birth.
"Here You Come Again" (Dolly Parton)
Superstar Dolly Parton became successful when Porter Wagoner invited her to join his weekly country music variety show, where she often performed with the singer. After her hit single "Jolene" was released in 1974, Parton became a household name due to the song's popularity. Three years later, she released "Here You Come Again," a 10-song album that was lauded as her most successful pop crossover attempt to date (at that time). The album's first single, "Here You Come Again," reached No. 1 on the Billboard Hot Country Singles chart while "Two Doors Down" and "It's All Wrong, But It's All Right" also charted in the U.S. and Canada upon the album's release.
"Rumours" (Fleetwood Mac)
Although the group has had some tumultuous times since it formed in the late '60s, Fleetwood Mac will undoubtedly be remembered as one of the greatest rock and roll bands ever. "Rumours" was released in 1977 and, although it was recorded amidst plenty of strife between its members, it won "Album of the Year" at the 20th Grammy Awards and has become one of the best-selling albums of all time. Media publications like Rolling Stone, Pitchfork, The Independent and Blender have all given the album a full five stars and praise it for its harmonious melodies and profound yet relatable lyrics.
"At Last!" (Etta James)
Hardly any other songs are as iconic or as recognizable as Etta James' "At Last!" As soon as the strings start and James says those first two words, you're instantly sent back in time. The dulcet tones of James' voice have been admired by critics since the album's release in 1960 and the titular single has been used in countless films and television shows. "A Sunday Kind of Love," featured on side one of the album, is particularly appreciated by jazz fans and has been notably covered by Reba McEntire and "The Voice" season nine contestant Amy Vachal.
Whether you want to put on some upbeat songs to get chores done around the house or a slow dancing melody to share with your partner, these classic albums are sure to set the tone for a magical listening experience.
This article is presented by Copeland Chevrolet.