5 High-End Dining Experiences in the Gulf Coast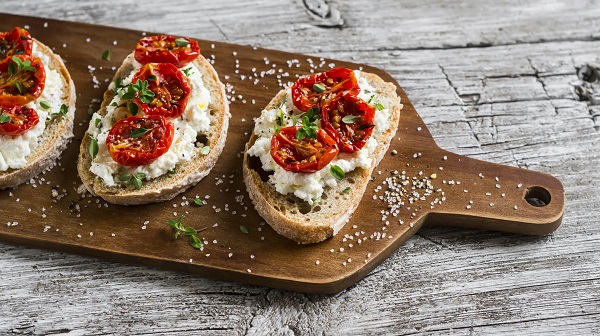 The best dining experiences cost a bit more money, but they transcend the crowded, rushed atmosphere and blasé food at most restaurants. Luckily, Texas has some excellent high-class bistros when you want an unforgettable date night. If you're going to spend your hard-earned money at an upscale restaurant, make sure you pick one of these to get the best food and service.
Brennan's of Houston
A landmark restaurant in Houston for 50 years,
Brennan's of Houston
is a must-visit at least once in your life. Sister restaurant to the Commander's Palace in New Orleans, Brennan's of Houston serves upscale Creole cuisine with Southern hospitality. Oysters, catfish, gumbo, shrimp and grits — you'll find it all on Brennan's menu, and each dish boasts its own signature twist on the classic version. Even the historic building itself is inspired by the architecture found on Bourbon Street. It's literally a taste of New Orleans for the eyes and the mouth.
Republic of Texas Bar & Grill
This establishment isn't like other "bar and grill" restaurants you'll find in Texas. This multi-level steakhouse sits on the 20th floor of the Omni Hotel, providing stunning views of the Corpus Christi Bay. As the best place in the city for a steak dinner,
Republic of Texas Bar & Grill
serves prime cuts of meat, including cote de boeuf bone-in ribeye. What sets this venue apart from the many other steakhouses along the Gulf Coast is its unparalleled wine list. Wine Spectator named The Wine Room in Republic of Texas with the Award of Excellence multiple years in a row for its exhaustively curated library of over 160 wines from around the world.
Spindletop
Perched atop the Hyatt Regency hotel in downtown Houston rests
Spindletop
, a 360-degree dining experience. This round, rotating restaurant offers a complete view of Houston from above, setting the backdrop for your meal. The restaurant gets its name from the historic Spindletop Hill in Beaumont: the origin of the biggest oil boom in our nation's history. For over 45 years, guests have ridden the glass-enclosed elevator up 34 stories to the breathtaking dining hall. The menu consists of elevated Southwest classics crafted with locally sourced ingredients. Spindletop is a great way to see — and taste — the best of Texas.
Killen's Steakhouse
Another of the many swanky steakhouses you'll find in Texas,
Killen's
in Pearland and The Woodlands is a family-owned establishment that specializes in award-winning Japanese waygu beef. The Japanese A5 wagyu from the Kagoshima Prefecture is a signature entrée, but you'll find domestic and Australian wagyu on the menu too. For almost $200, the New York strip flight lets you try all of those varieties. Just make sure you leave room for Killen's killer dessert menu.
MAD Houston
Just because you desire a fine-dining experience doesn't mean you necessarily crave a traditional one. Even though its menu is inspired by traditional Madrid cuisine,
MAD Houston
doesn't do anything traditionally. Its tapas and plating subvert your expectations in unforgettable ways. Have your tartar wrapped in edible "newspaper" or chocolate-dipped Foie Gras in ice cream cones. MAD Houston is definitely one of the most memorable, upscale modern restaurants in town.
The best steaks and seafood are served at Texas' finest establishments. Dine out to savor flavors in ways you haven't tasted before.
This article is presented by Pegues Hurst Ford.