How to Travel Abroad on a Budget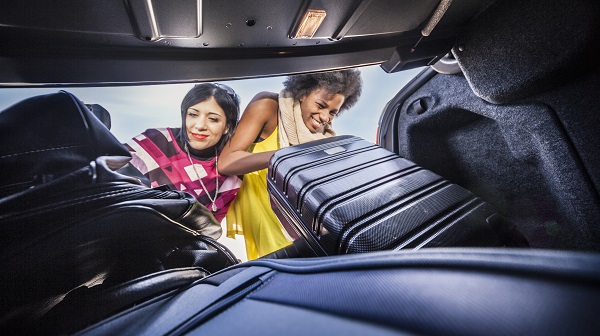 Traveling to another country can often seem like an unreachable goal — especially if you're already on a budget for your everyday life. But with some careful planning, smart purchases and helpful savings tips, you'll find that you may be able to take that trip you've always dreamed of.
Plan in advance
The smartest thing you can do to save money when traveling abroad is to plan in advance. While some airlines offer last minute flight deals — with less than enjoyable, incredibly long layovers — you likely won't find the same bargains when it comes to hotel stays or other travel necessities. Having a laid out plan and accounting for every aspect of your trip will make things much easier on your mind and your wallet. It doesn't need to be an hour-by-hour itinerary, but as long as you have an outline of when you want to leave, where you want to stay and what you want to see, you should be good to go.
Book flights ahead of time
Many travel websites offer flight tracking to alert you of when your desired flight's price changes. Be sure to always check flight details using "incognito mode" on your computer, as it's been reported by the Thrifty Nomads blog that prices sometimes increase if you check them in the same browser multiple times. Airlines typically release flight details up to a year in advance and prices tend to rise the closer you get to the departure date.
On top of booking early, be aware of what days you choose to book and when you choose to travel. Southern Living notes that booking close to midnight on a Tuesday will help you save some cash. Tuesdays are also great for departures and arrivals, since midweek travel prices are often lower than weekends. However, all of this information can vary depending on the month, day and time, so it's always best to do extensive research before making any big decisions.
Eat smart
When you arrive at your destination, you'll probably be hungry. Skip the airport food or restaurants nearby and try to find a local grocery store near your hotel for some snacks. While you're there, buy some affordable, non-perishable food that you can store in your room. You might be surprised at how much money you could spend by eating at fancy restaurants or cafés every day. Splurging on the occasional authentic, regional meal is fine, but you definitely want to be conscious of how much money you're spending at those locations. Be sure to check Trip Advisor or other travel sites for reviews on local restaurants where other visitors describe the menu, atmosphere and — most importantly — price.
Make money while you spend it
If you're truly strapped for cash and worry you may not be able to make ends meet when you get back home, you could resort to what is called a "working vacation." Of course, working in another country requires a visa. But if you get a freelance position in the U.S. that allows you to work anywhere you'd like, try to plan some time during your vacation to get some assignments done. Head to a café and plug away on those tasks and get some extra cash in your bank account.
These are just a few helpful tips on how you can travel abroad while on a budget. There are plenty of resources online providing advice on living out your tourist dreams. Just remember to be smart, plan ahead and take advantage of resources available to you.
This article is presented by Pegues Hurst Ford.