Chill Out with These 5 Jazz Musicians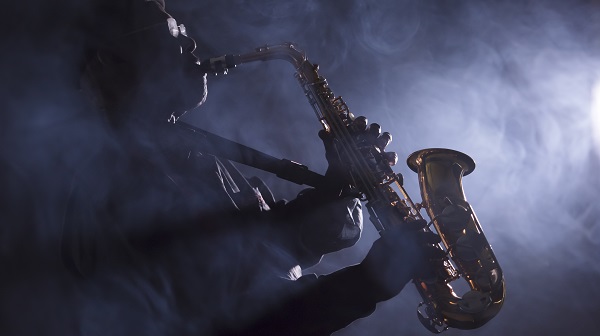 It's easy to overlook jazz as music that's just too difficult, noisy or old-fashioned to matter in today's world. But these five young artists prove that the genre can still offer fresh sounds that will challenge and delight your ears.
Kamasi Washington
One of the hottest acts in jazz today,
Kamasi Washington
combines complete mastery of the saxophone with overwhelmingly orchestrated tunes that draw from hip-hop, funk and classic artists like John Coltrane and Miles Davis. Thanks to his collaborations with rap superstar Kendrick Lamar, Washington has helped spread the appeal of jazz to a whole new audience. For a taste of Washington's music, stream his songs "Street Fighter Mas" and "Re Run Home," then keep your ears open for the sound of his saxophone on Lamar's album "To Pimp a Butterfly."
Nubya Garcia
The London jazz scene is responsible for some of today's most exciting new music, and one of its rising young stars is the tenor saxophone player
Nubya Garcia
. Garcia seamlessly melds high energy and an effortless groove honed during her time as a DJ. You can experience Garcia at her best on the songs "When We Are" and "Lost Kingdoms." To hear her stretch beyond jazz, listen to her team-up with rapper Louis VI on the song "Sugar Like Salt."
Esperanza Spalding
An accomplished bassist and singer,
Esperanza Spalding
is equally at home performing contemporary jazz, chilled-out R&B or experimental pop-rock tunes. In 2013, her "Radio Music Society" album won a Grammy. Since then, she's pushed herself with increasingly impressive projects like "Exposure," an album she recorded over 77 straight hours while streaming the experience on Facebook Live. For a taste of Spalding's talent, queue up her tunes "Judas," "Radio Song" and "I Know You Know."
Christian Scott aTunde Adjuah
Christian Scott aTunde Adjuah began his career as a more conventional jazz trumpeter, but in recent years he's developed an increasingly futuristic sound. On albums like "Stretch Music," "The Emancipation Procrastination" and "Ancestral Recall," aTunde Adjuah blends his haunting trumpet tones with trap beats, traditional African rhythms and electronic effects to create a unique musical synthesis. To start exploring aTunde Adjuah's soundscapes, stream the songs "Encryption," "I Own the Night" and "New Heroes."
Brandee Younger
Jazz harp is definitely a specialized niche, but it's one that
Brandee Younger
has made her own. Her playing has been featured on songs by artists like Common and John Legend, and she recently enjoyed a breakout moment with a credit in Beyonce's new "Homecoming" concert film and the release of her solo album "Soul Awakening." For a sampling of Younger's ethereal sound, check out her Beatles cover "Being for the Benefit of Mr. Kite!" and her new tune "Love's Prayer."
Jazz at its best combines individual and collective expression, and these five talented artists have all found creative ways to contribute to vibrant musical communities even as they stand out in their own right. So as you explore the sounds created by these musicians, be sure to check out their collaborative efforts alongside their solo recordings — and prepare yourself for a thrilling audio adventure.
This article is presented by East Hills Chrysler Jeep Dodge Ram.