The Health Benefits of Massage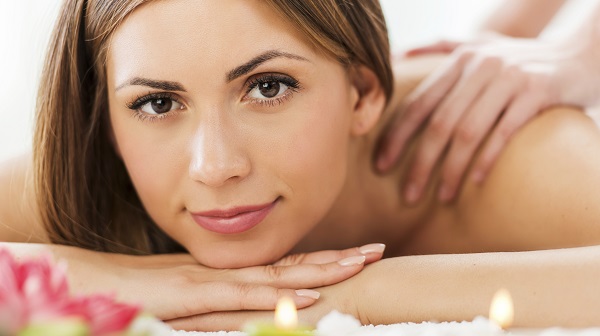 Self-care is crucial in uniquely stressful times, and a favorite method of pampering yourself is the personal massage. Whether it's purchasing a massaging tool, using a foam roller or getting a deep shoulder rub from your partner, massage has several benefits for when things get hectic.
Stress and tension relief
One of the more commonly agreed-upon benefits of massage is its effectiveness cutting down on anxiety. In a peer-reviewed article on Healthline, Crystal Raypole writes that the massage style of acupressure, which involves the stimulation of pressure points, can help reduce everything from feelings of panic to trouble sleeping. Focal points to consider include the space between your eyebrows, shoulder muscles, the area between your thumb and index finger and your wrist.
According to WebMD, a review of several clinical trials has revealed that massage can also help lower feelings of depression. This is supported by Tiffany Field, director of the Touch Research Institute at the University of Miami, who tells Time's Markham Heid that depression relief is one of the benefits most consistently linked to massage. However, it's important to remember that depression and anxiety disorders are best treated with a multifaceted approach. The Anxiety and Depression Association of America recommends additional forms of treatment including medications, psychotherapy, meditation and exercise.
Pain and soreness relief
As the Mayo Clinic notes, massage is also widely used as a means of pain relief. Studies referenced by the clinic note that massage can help minimize pain from sports-related injuries, as well as soft-tissue injuries and joint issues. WebMD also adds that multiple independent studies show massage being particularly effective at relieving back pain.
Susan Seliger, writing for WebMD, notes that massaging your temples in small, tight circles is also shown to help ease headaches. According to WebMD, people who suffer from migraines can also turn to massage therapy to help reduce frequency and severity.
Heid also cites a study published in the Journal of Athletic Training that found a 10-minute post-workout massage cut down on soreness by about 30 percent. Healthline cites additional studies that show getting a massage after a workout can help improve recovery times and even prevent future injuries.
It just feels good
An undeniable fact about a good, lengthy massage is that it feels good. While this connects to the benefits of stress and pain relief as a whole, the Mayo Clinic notes that massage is beneficial because it creates feelings of comfort and caring — particularly if you're being massaged by your partner and vice versa. Heid points to a study from the International Journal of Neuroscience that found that massage significantly increases dopamine and serotonin production, which can lead to improvements in mood.
Giving yourself or getting a massage has definite benefits you can feel, but it's important to remember that larger problems require larger solutions. If you have a sports injury, depression, frequent migraines or other problems, regular massage is just part of how you can make yourself feel better. Talk to your primary care physician about any major problems you may have and see what more you can do to improve your health.
This article is presented by Jack Demmer Lincoln.