6 Podcasts for Learning About History
Investigate the past with these compelling audio series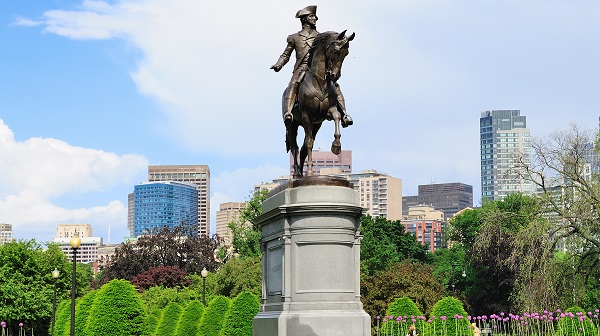 The podcast medium is ideal for learning about history. Whether you're trying to catch up on what you weren't taught (or didn't pay attention to) in school or just get lost in an absorbing narrative, these informative and entertaining series are sure to teach you something new and interesting.
"Backstory"
Gain a new perspective on America's past — and how it shapes our present — with each captivating episode of "Backstory." This podcast wrapped up a 12-year run earlier in 2020. Its archive contains more than 300 episodes covering topics as diverse as taxidermy, profanity, motherhood, UFOs, and Confederate monuments. "Backstory" was hosted by a team of renowned U.S. historians, lending its coverage of history an extra degree of depth and accuracy.
"The History of American Slavery"
Released by Slate in 2015, this nine-part podcast series takes a comprehensive look at the institution of slavery, how it infected every aspect of American society and how its terrible consequences endure even to this day. The hosts, history writer Rebecca Onion and current New York Times columnist Jamelle Bouie, draw on noted historians, the voices of enslaved people, and the latest research in their detailed exploration of slavery's history. After listening to this podcast, you'll also want to hear the hosts' follow-up series, "Reconstruction," which delves into slavery's aftermath.
"Presidential"
Hosted by Washington Post journalist Lillian Cunningham, the ambitious "Presidential" podcast profiles all 44 U.S. presidents — one per episode. Interweaving insights from historians, presidential biographers, political reporters and other compelling voices, Cunningham asks: "What makes for a great American president, and how has that changed over time?" Over the course of the series, that central question leads to some fascinating answers, even from the lives of lesser-known presidents like Millard Fillmore and Chester Arthur.
"Blowback"
Less than two decades ago, hundreds of thousands of people were killed in the Iraq War, which triggered upheaval across the Middle East and had far-reaching political consequences in the United States as well. In this gripping and infuriating 10-part podcast, journalists Brendan James and Noah Kulwin take an in-depth, chronological look at U.S. policy toward Iraq before the war, the misleading justifications for the 2003 invasion and the widespread bloodshed and suffering that followed.
"You Must Remember This"
The colorful and bizarre history of Hollywood comes to vivid life in "You Must Remember This." Exhaustively and entertainingly researched by author and film critic Karina Longworth, this long-running series goes deep into the film industry's stars, scandals and secret histories. Each season of the podcast takes a deep dive into a particular topic or storyline — from "The Many Loves of Howard Hughes" to "Dead Blondes" to "Charles Manson's Hollywood."
"History Becomes Her"
"History Becomes Her" elevates current voices to show how women are making history and changing society at this very moment. The host, Mashable reporter Rachel Thompson, interviews a wide variety of pioneering women, including "Me Too" journalists Jodi Kantor and Megan Twohey, powerlifter Poorna Bell and LGBTQ activist Ruth Hunt. In each episode, interviewees share their stories and struggles while shining a light on the women throughout history who have inspired them most.
Learning about the past is crucial to gaining a better understanding of the present — and listening to these six podcasts is a great way to start educating yourself.
This article is presented by Lexus of Henderson.