Keep the Kids Learning with These 6 Educational TV Shows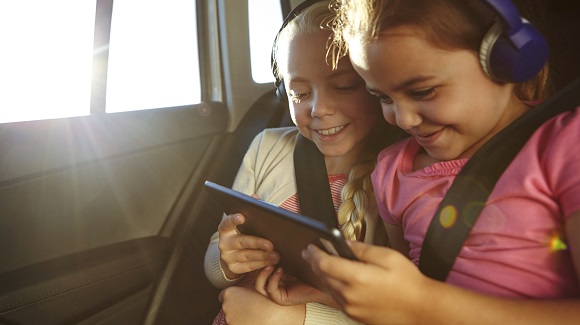 When school's out, it's easy for kids to get distracted by video games and YouTube videos — leading to kids losing educational gains made during the school year. If you're looking for a fun way to keep your children learning during summer break, consider these time-tested classics that kids love.
Sesame Street
Since it first hit airwaves in 1969, the colorful cast of "Sesame Street" has entertained and educated generations of preschoolers. Designed to help kids bridge educational and cultural gaps, "Sesame Street" provides a fun, relaxed way for kids to learn about letters, numbers and emotional skills. Even child development researchers laud the show for its ability to instill good habits and expand children's vocabularies.
Mr. Roger's Neighborhood
Some educational shows focus on science, math and reading. While those skills are invaluable, "Mr. Roger's Neighborhood" gently teaches emotional and social skills to a preschool audience. With the help of special guests, puppets, songs and discussions, Mr. Fred Rogers has helped countless children understand and manage the challenging and scary parts of life — including everything from doctor visits to coping with the loss of a beloved pet.
Bill Nye the Science Guy
By making science fun and easy to understand, "Bill Nye the Science Guy" won over a generation of grade-school kids — and their teachers, too. With the show's fast-paced action, humor and explosive real science experiments, kids won't get bored while exploring topics like pollution, genetics and physics — which is why many schools have incorporated Bill Nye the Science Guy into their science curriculum.
Reading Rainbow
Educators know that kids usually slack off on reading during summer break — in fact, that's why "Reading Rainbow" was created. Hosted by LeVar Burton, this magazine-style, award-winning educational show goes beyond letters and phonics. Instead, the series showcases the fun, creative and imaginative aspects of reading and writing by discussing social issues, reviewing books and encouraging kids to think critically.
Wild Kratts
For more than 20 years, Chris and Martin Kratt have been educating kids about animals with popular shows like "Kratts' Creatures," "Zoboomafoo" and "Be the Creature." Now, the Kratt brothers have their own animated series called "Wild Kratts", and it's jam-packed with animal facts, fast-paced humor and imaginative stories. Thanks to its engaging hosts, "Wild Kratts" will have kids hungry for more knowledge about wildlife, conservation and ecology.
Wishbone
It might seem tough to get grade-school kids interested in the works of Shakespeare, Christopher Marlowe, Jane Austen and Alexandre Dumas. However, "Wishbone," starring an adorable Jack Russell terrier, puts a dressed-up pup in the leading roles of these famous stories. While adults may roll their eyes at a talking dog, it's a campy, cute and fun way to introduce kids to the classics — and life lessons — of the literary canon.
Whether your kids are in preschool, kindergarten or grade school, these smart shows can help your children learn more about topics ranging from science and mathematics to literature and social skills. To help them get more out of their screen time, watch these shows with them and discuss the lessons afterwards.
This article is presented by East Hills Chrysler Jeep Dodge Ram.