DATES ANNOUNCED FOR MINI TAKES THE STATES 2020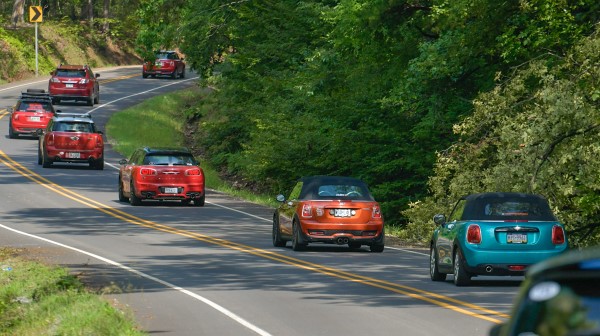 Every two years, MINI owners and enthusiasts from all across the country gather for the legendary MINI TAKES THE STATES rally. If you're among the many excited for next year's event, mark your calendars for July 18-26, 2020. We expect MINI TAKES THE STATES 2020 to be one of the best ever, especially since we have so many great new cars headed your way.
"The MINI community is the lifeblood of our brand, so we are extremely excited to once again host this amazing rally experience," said Mike Peyton, Vice President, MINI of the Americas. "MINI owners love two things, in particular — driving and being part of the MINI community. There is no better way to celebrate the drive in all of us, than to rally once again through America's backroads and byways. We're looking forward to another epic gathering of passionate motorers, dedicated MINIacs and good friends."
The route for MINI TAKES THE STATES 2020 will be revealed next year. In 2018, there were two separate routes: one beginning in Orlando, Florida, and another in Portland, Oregon. No matter which route MINI drivers took, all roads led to Keystone, Colorado, and a three-day celebration of all things and people MINI.
MINI TAKES THE STATES 2018 saw over 3,600 of our family taking part in the Rally to the Rockies, with an average of more than 1,000 MINI vehicles on the road every day. In total, MTTS 2018 covered more than 5,000 miles across 15 cities in 14 states, giving us quite the high bar to clear for the upcoming rally.
We also look forward to leveraging MINI TAKES THE STATES 2020 to support a charity partner to be named at a future date. During MTTS 2018, we teamed with Feeding America to deliver 1 million meals to Americans battling hunger.
If you're ready for MINI TAKES THE STATES 2020, you haven't much longer to wait. Keep your eyes on
MINITAKESTHESTATES.com
for more information and prepare for one of the most exciting weeks of your life.
This article is presented by Cincinnati MINI.