Groundbreaking Fantasy and Sci-Fi Novels by Women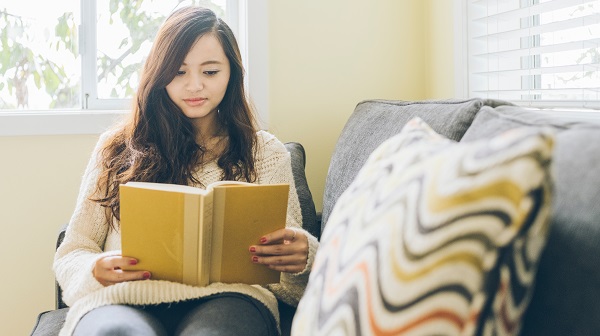 One perk of social distancing is that it gives you a lot of time to read at home. When you're loading up on new titles from your local independent bookstore, consider choosing a fantasy or science fiction book written by a woman author.
"The Daevabad Trilogy" by S.A. Chakraborty
If you're all about magic and independent women taking charge, "The Daevabad Trilogy" by S.A. Chakraborty is a must-read collection. Comprised of "The City of Brass," "The Kingdom of Copper" and "The Empire of Gold," the completed series tells the tale of Nahri, an eighteenth-century orphan from Egypt, as she's swept into a world of Middle Eastern djinn and other fantastic creatures. Chakraborty is a history buff, so this world is filled with real-life foods and traditions.
"Kindred" by Octavia Butler
Octavia Butler's "Kindred" is the first published science fiction book written by a Black woman. Even though it was first released in 1979, it still calls readers to its pages. The story centers on Dana, a Black woman from 1976, when she falls back in time to Maryland before the Civil War. She continues being pulled forward and backward in time as the narrative goes on, and she has to learn how to deal with the horrors of the past.
"The Binti Series" by Nnedi Okorafor
If you're looking for quicker reads, consider "The Binti Series" by Nnedi Okorafor: "Binti," "Home" and "The Night Masquerade." These three titles are novellas, or short books, that follow Binti as she attends a top university in space before she returns to her home planet, solving conflicts and disasters along the way. The first book in the series, "Binti," took home the 2016 Hugo Award and 2016 Nebula Award for Best Novella.
"The Sixth World" Books by Rebecca Roanhorse
For a dose of speculative science fiction, consider picking up "Trail of Lighting" by Rebecca Roanhorse, the first book in "The Sixth World" series. In this fantasy of the future, global warming has raised sea levels and flooded Earth. The Navajo nation, now known as the Dinetah, thrive in the new world alongside the monsters and gods of their tradition. Roanhorse's main character, monster hunter Maggie Hoskie, is looking for a missing girl from the reservation. From there she learns more about her tribe and her world, and what she discovers launches the main action of the series.
"Gods of Jade and Shadow" by Silvia Moreno-Garcia
"Gods of Jade and Shadow" by Silvia Moreno-Garcia follows the story of Mexican resident Casiopea Tun as she discovers a Mayan death god in her family home in the 1930s. She then accompanies the god, Hun-Kame, over the country to find his lost body parts so he can become whole and challenge his usurping twin, Vucub-Kame. There is a sprinkling of romance in this book, and you learn about creatures from Mayan lore along the way. If you like this book, Moreno-Garcia has other fantasy titles like "Signal to Noise" and "Certain Dark Things" available now. Her latest book, "Mexican Gothic," falls in the dark fantasy genre and earned a spot on the prestigious New York Times Best Seller list.
This list barely scratches the surface of science fiction and fantasy books written by women. If you want more recommendations, ask your local librarian or bookseller.
This article is presented by Walnut Creek Honda.