How to Take Better Instagram Photos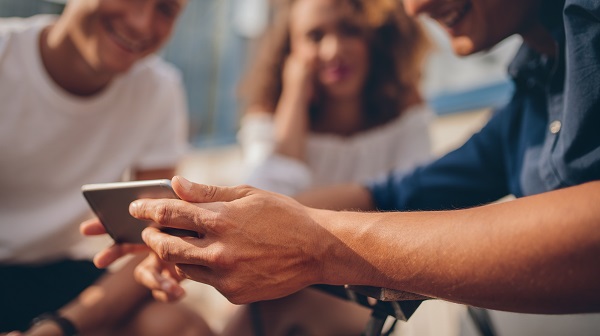 With Instagram being as popular as it is and users sharing loads of photos every day, it can be difficult to gain lots of likes on your Instagram posts. To increase your like count and make a greater impression on your followers, try out these tips for taking better Instagram photos.
Adjust your camera settings
Before you snap your first picture, it's important to first check your phone's camera settings. If you haven't already, switch off the HDR feature since it tends to give pictures an unnatural look. Turn off your flash as well and make the most of the sunlight instead. Using the flash typically washes out the subject of your picture and looks less professional than posing by natural lighting. If possible on your device, enable the Live Photo mode or Burst feature to have more photo options to choose from.
In order to create a captivating composition, keep in mind the rule of thirds, which essentially recommends dividing an image into three sections. To do so, switch on your phone's grid tool. Then, when taking a photo, line up your subject or interesting details with the grid lines to create a sense of balance.
Know your subject matter
After fixing your settings and practicing with your phone camera, it's time to decide what exactly to capture a photo of. Including an animal or a person in your image is a great and easy way to gain more likes. Just make sure to use your camera's portrait mode and try out different angles to get the best shot of your subject.
If you prefer taking pictures of nature or cityscapes, find areas with symmetry to create a more aesthetically pleasing image. Interesting patterns and bright colors also draw the eye, so keep on the lookout for them in the great outdoors or city murals. Plus, search for a leading line, whether it be a river, bridge, or road, to give the picture a feeling of motion.
Pick the right time
To create the best image possible, it's essential to take a picture not only at a captivating location but also at the right time. Dusk and dawn offer some fantastic lighting for photos, with softer shadows in the morning and stronger ones in the evening. When shooting in the middle of the day, clouds are ideal since they spread the sunlight more evenly. No matter when you choose to shoot, make sure to underexpose your photos to avoid over-highlighting elements.
Edit with care
Once you've snapped a solid picture, spend a few moments editing it before posting it on Instagram. Crop and rotate the image as needed to best fit the site's size requirements. Adjust the brightness, saturation, and contrast to your liking, using Instagram features or a photo editing app. If you want to use a filter, only do so at a low-intensity level. Don't overdo your editing, but rather keep it simple so your pictures look as natural as possible.
By keeping these tips in mind, it will be easier to post more eye-catching Instagram pictures and wow your followers.
This article is presented by Lexus of Tulsa.