Post-Workout Snacks to Boost Your Metabolism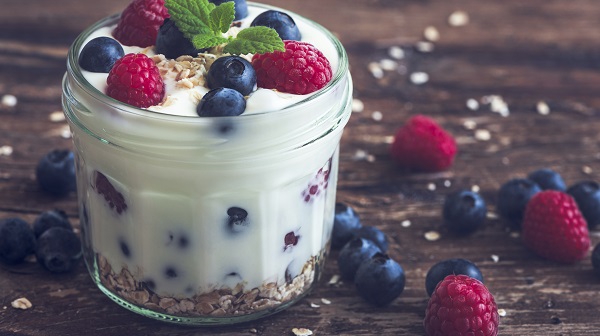 While developing and sticking to an exercise routine is great for your health, it's also important to have a diet that complements your active lifestyle. Try out one of these snacks after your next workout to properly refuel your body.
Peanut butter combos
When picking out your snack, attempt to choose one that's between 100 and 150 calories and that contains both carbs and protein. Protein, in particular, is essential to boosting your metabolism since your body exerts more energy digesting it. Pairing peanut butter with fruit like a banana or an apple is an easy way to meet these dietary requirements. Dried fruit and nuts also work well together, and they are convenient to eat while on the go.
If you want a snack that's as tasty as it is healthy, go for a peanut butter banana smoothie. Add some protein powder as well to make it an even more rewarding drink. Another way to enjoy peanut butter and bananas is on a brown rice cake, which is low in calories and gives the snack more texture. If you're not a fan of peanut butter, utilize almond butter instead for many of these options.
Fruit add-ons
Many fruits make suitable snacks even without combining them with peanut butter. Eating chili peppers with other foods potentially increases the flavor and your metabolism. Utilizing apple cider vinegar in different foods may not only elevate your metabolism but also reduce your feelings of hunger throughout the day. Try having up to two tablespoons of it with your post-workout snack.
Coconut oil is also a great substitute for the fats in your dishes since just 30 milliliters a day may encourage weight loss. For a simpler snack that doesn't require cooking, grab a few slices of deli turkey and fill them each with a soft cheese wedge. Roll up the slices and eat them alongside an apple to raise your energy.

Dairy products
Several dairy products serve as the main ingredients in delicious, metabolism-boosting snacks. After exercising, enjoy plain Greek yogurt topped with berries for a nutrient-rich dish. Have a unique and satisfying snack by placing cottage cheese and a tomato on a slice of whole-grain bread.
If you properly prepare it, chocolate milk is a surprisingly healthy drink. Pour nonfat and low-sugar chocolate milk into an 8-ounce cup and have a few nuts as well for even more protein. If your goal is to build upon your muscles, simply adding whole milk or cheese to your food aids in this goal without greatly increasing your calorie intake.
Meat-heavy options
By eating the right meats for your snacks, your metabolism can increase for a few hours. Fish especially are suitable options, thanks to their omega-3 fatty acids. Have a slice of salmon or some tuna on top of whole wheat bread, or go for sardines on crackers, which provide lots of nutrients after a workout.
If you don't have a craving for seafood, be sure to choose other meats that are rich in iron. Also, use cayenne pepper, ginger, or grains of paradise to season your food when applicable and potentially burn more calories.
Incorporate these snacks into your diet to benefit your health and get the most out of your fitness regimen.
This article is presented by Lexus of Henderson.