Car Care: Tips for Buffing and Waxing Your Vehicle
Buffing and waxing tips for a protected, beautiful car exterior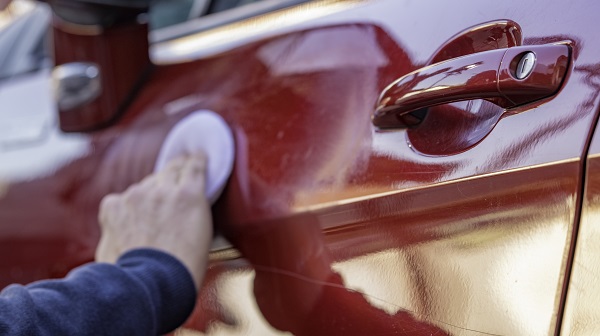 Constant exposure to harsh elements tests the look and integrity of your car's exterior. In order to keep your car's exterior looking like new while protecting it from the sun, wind, snow, rain, and even dirt and dust from your garage as well as road debris, you need to wax and buff it regularly. These tips will help you do the dirty work with expertise.
Wash your car
Putting wax on a dirty car will reap poor results. You must start the buffing and waxing process with a clean vehicle. Thoroughly wash your car from top to bottom. Don't neglect the undercarriage. Although you will not be applying wax there, washing the undercarriage will help prevent deterioration and corrosion. Once you have washed your vehicle, be sure to dry it completely, advises NAPA writer Benjamin Hunting, to help water from contaminating the wax. Also, washing in direct sunlight will negate your efforts, he adds.
"Pay special attention to the door jambs, door handles, and the area where the side of the car transitions to the underside as these areas are often neglected," warns Driving-tests.org writer Andrei Zakhareuski.
Gather your supplies
There is an abundance of wax products from a variety of brands on the market today. Whether you're at the auto parts store or the grocery, you're sure to have plenty of options. This can be hard to sift through when shopping, but just remember waxes are divided into three categories based on their components, according to Hunting. You can choose a carnauba-based product, a polymer wax, or a solution that uses both carnauba and polymer.
"Carnauba-based products contain a natural, tree-derived wax that offers a deep, wet-look shine, but they are somewhat harder to work with as carnauba itself is fairly stiff," he adds. "Polymer waxes, also known as sealants, use polymer compounds and acrylic resins to bond to your car's paint and provide a layer of protection and shine that's not quite as deep, but that is much easier to use."
A polymer wax lasts approximately six months, while a carnauba-based product will need re-application after 60 days, adds Hunting.
Get to work
Whatever type of wax you choose, it's imperative that you read the instructions completely. You don't want to be in the process when you realize you've done something wrong, have to start over, or realize you have caused damage to the exterior. A small amount of product goes a long way, so be conservative, advises Zakhareuski. You'll also want to divide your car into sections, and wax section by section in small circles, he adds. This way, you won't forget where you've applied the wax. Wax that sits on your car for an extended period of time will dry out, making it hard to remove. Next, grab a soft cloth, apply gentle pressure, and move in circular motions to absorb the excess wax.
"Once the visible wax is gone, you can buff the car using a fast circular motion to increase the shine and luster of the paint. After the wax is removed, the surface of your car should appear shiny and glossy," according to Zakhareuski.
With these tips, your car will be beautiful, protected, and look as good as new (even if it isn't).
This article is presented by Lexus of Las Vegas.