What Are the Pros and Cons of Drinking Coffee?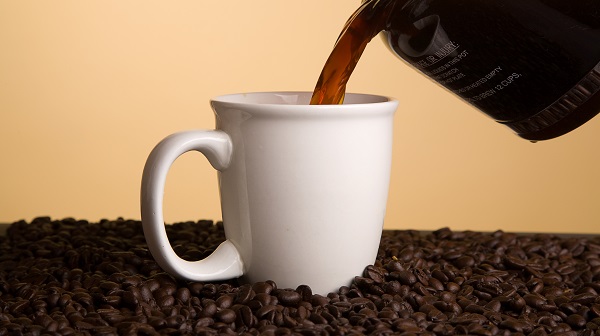 Who doesn't enjoy a nice, strong cup of coffee in the morning? This caffeinated delicacy has become a staple of modern life, and is one of the world's most consumed beverages. But while millions of hard-working people have come to rely on coffee's mind-fueling powers to get them through the day, there are potential risks to coffee overconsumption. But do these risks outweigh the benefits?
Effects on the mind
It's no secret that coffee has incredible effects on your brain and its ability to function. A drink of caffeinated coffee in the morning can increase awareness, focus and alertness. It can also brighten your mood and keep you productive throughout the day.
However, regular caffeine intake does have its mental downsides. Coffee has been known to cause insomnia and restless sleep, as well as permanent damage to sleep cycles. You may be alert and active during the day, but sleep may come harder and be less restful with a system full of coffee.
Effects on the body
In addition to its mental benefits, coffee can also have a positive impact on your body. Its high quantities of magnesium and potassium aid in the body's production of insulin, and caffeine cells are known to break down body fat. This means that drinking coffee regularly might actually help you to lose weight. Coffee can also keep you in overall good health thanks to its antioxidants.
But not every effect on your body is a good one. Low-quality coffee is often loaded with impurities that can wreak havoc on your health. These impurities can give you headaches, stomachaches and nausea, sickness and fatigue. And don't count on coffee to be an across-the-board weight-loss solution; using the beverage as an appetite suppressant can lead to blood sugar fluctuations and, if you're not careful, weight gain.
Effects on health
Believe it or not, drinking coffee regularly has been shown to have positive effects on your health and longevity. Various studies have proven that a healthy intake of coffee can reduce the likelihood of several different types of cancer, including prostate and endometrial cancer. Drinking coffee has also been associated with a lower risk of strokes, depression, Parkinson's disease and even Type II diabetes.
Unfortunately, coffee can also have plenty of harmful effects on your health. People with high cholesterol should avoid drinking unfiltered coffee, as doing so will likely raise their levels to a dangerous point. If you're pregnant, keep your daily coffee intake to one cup; any caffeine you drink will reach the developing fetus and may cause issues. Coffee can also cause a lack of calcium in your body, meaning regular coffee drinkers may be at a higher risk of osteoporosis. In some rare cases, caffeine or coffee bean allergies can make drinking a cup of coffee downright dangerous.
In the end, it all comes down to your own health, likes, dislikes and good judgement. By being wary of the cons, you'll be free to enjoy the many pros of drinking that nice, hot cup of morning coffee.
This article is presented by Zimbrick European.