4 Fun Summer Festivals in Michigan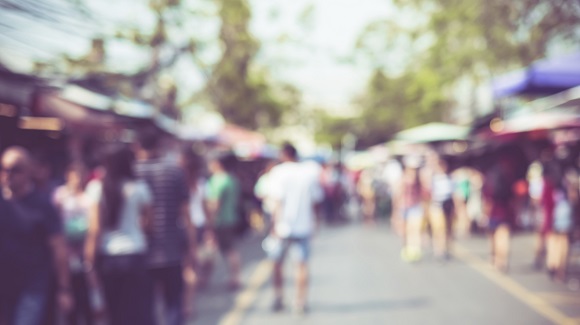 Whether you're looking for classic carnival rides and greasy funnel cakes or hoping to be inspired and educated this summer, there's plenty to do in the form of fun-filled festivals throughout the Wolverine State. Check out any — or all — of these incredible events occurring this year.
5th Annual Idlewild Education, Empowerment & Music Festival
In the first half of the 20th century, there weren't many places where African-Americans were allowed to purchase property or even take a relaxing vacation. The small town of Idlewild was quick to change that, becoming something of a resort area that was eventually called the "Black Eden of Michigan." To help celebrate its cultural significance, T ROSE Entertainment is hosting the
5th Annual Idlewild Education, Empowerment & Music Festival
from July 13-14. On Saturday, all are welcome to the Women's Empowerment Luncheon, which will feature special guest speakers. Langston Hughes, who once vacationed in Idlewild, will be celebrated by way of poetry readings from local poets. End the inspiring weekend by attending Sunday Brunch from 11 a.m. to 3 p.m. with live music and guest presenters.
Port Huron Blue Water Festival
As part of Port Huron Boat Week, the
Blue Water Festival
will take place July 17-20. The highly-anticipated event features free general admission and will host live music and plenty of your favorite carnival games and rides. The Rotary Parade, which begins at Huron and Glenwood Avenue, will kick off the festival and will include local high school bands playing a collection of lively tunes. Thursday is Family Night from 5-9 p.m. with a fireworks display ending the evening. You'll have a chance to give back by way of the Mannequin Models Fundraiser sponsored by Salon Pizazz. Volunteers dressed as mannequins will be dolled up and showcased Thursday and Friday from 5-10 p.m., with each of them representing a different non-profit organization. Attendees of the festival can vote on a winner by donating to the cause that is represented by their favorite mannequin.
Ann Arbor Pride
While LGBTQA Pride Month is typically celebrated in June in many places,
Ann Arbor waits until early August
to get the party started. From Aug 3-4, expect the streets of the historic college town to be filled with drag queens, drag kings and plenty of rainbows. Along with a parade, you'll be able to enjoy other fun-filled activities like the Sunday Pride Picnic as well as the beer and wine garden. Many of the details surrounding special guests and the parade's grand marshal will be revealed closer to the event's date, but in the past,
Necto Nightclub
has hosted a handful of recognizable faces from the hit show "RuPaul's Drag Race," so it's sure to be a good time this year, too.
Mackinac Island Fudge Festival
Get ready, fudgies! The
Mackinac Island Fudge Festival
is tentatively scheduled for Aug 23-25 and will feature a ton of family-friendly events over the upcoming weekend. In years past, visitors enjoyed an ice cream social, a fudge egg hunt and fudge making demonstrations (and tastings, of course), among other fudge-filled events. Adult beverages were also on hand, like fudge infused cocktails and some tasty brews aboard the Michigan Craft Beer & Fudge Cruise Sip n' Sail presented by Pure Michigan Boat Cruises. The local restaurants of Mackinac Island have been known to host dinner specials during the festival, so you'll have plenty of meal options to choose from without worrying about breaking the bank during the event.
From an abundance of fudge to learning about African-American history makers and LGBTQA innovators, there are plenty of opportunities to have a great time in the state of Michigan this year. Get out there and enjoy yourself!
This article is presented by Bill Marsh.