5 Tips for Creating Homemade Cards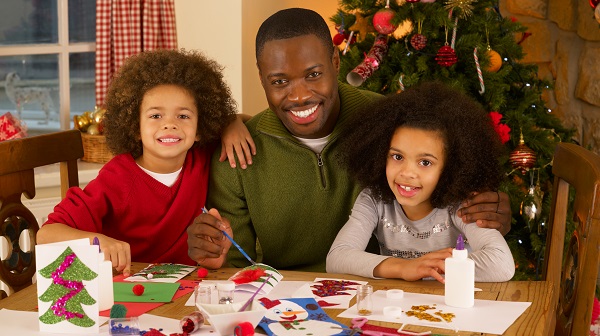 At one point or another, we've all sent a card to someone we care about. In a world dominated by emails and social media, receiving a physical card from someone special can mean the world to the recipient. While simply going to the store and purchasing a mass-produced card gets the job done quickly, taking the time to create your own unique card can make an even bigger impression. If you find yourself wanting to get creative and make homemade cards, but aren't sure where to start, here are few helpful tips to get you on your way.
Plan it out
Before you rush to the hobby store to buy your card-making materials, it's important to first figure out what kind of card you want to make. There are almost as many reasons to send a card as there are actual cards in the world, and different reasons can often mean a different approach to the creative process. Creating a Christmas card, for example, might mean seeking out materials that are red, green or white, since those are the colors most associated with the holiday. Birthday cards can use a wide variety of colors and shapes, while "get well" or condolence cards might benefit from being more subdued.
The right materials
Once you know what direction you want to take your cards, you can begin buying materials. Hobby and craft stores sell a variety of papers used for scrapbooking and card making, and these papers range in size, shape, texture, thickness and choice of color or pattern. Avoid using generic construction paper, since this cheaper material will look less professional and be harder to work with. Make sure you have a good pair of scissors, glue and other cutting tools like an X-ACTO knife or paper cutter.
Measure twice, cut once
Another tool you should always have when making cards is a straight-edge implement of some kind. A simple ruler works best. Making cards means cutting plenty of paper, and once cut, any serious mistakes cannot be amended. Before making any major cuts or folds, be sure to use a ruler to measure the proper amounts of paper that are being kept or cut. Before committing to the cut, use the ruler's straight edge and lightly draw a line as a guide for your scissors.
Write it out
If you're planning on writing in your card, it's important to know exactly what you'll be writing before you put any ink on your freshly cut paper. Practice writing your message on a piece of scrap paper first, making sure to eliminate misspelled words and grammatical errors. You may even want to lightly write your message on the card in pencil first, and then trace over your letters with a pen or marker.
Be creative and have fun
When it comes to creativity, there are no rules. Creating is all about having fun and experimenting, so don't be afraid to color outside the lines and try new things. Don't limit yourself in terms of materials, colors or subject; make the card the way you want to make it. If you have fun while working, those who receive your homemade cards will notice and appreciate your passion.
With these tips and your own creativity at your disposal, you'll be surprising your loved ones with beautiful, handmade cards in no time.
This article is presented by Zimbrick European.