3 Best Baseball Movies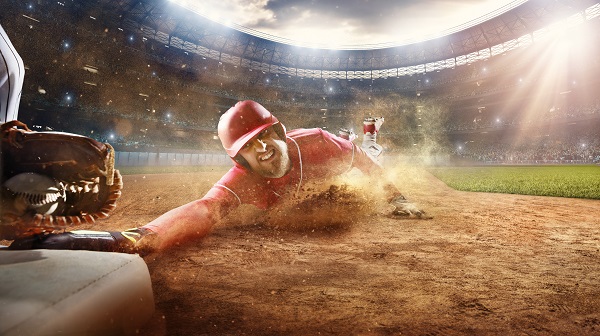 If America has only one quintessential sport, it's baseball. Over the years, the film industry has used the game to tell touching, heartfelt stories, both fictional and true-to-life. No matter which type you prefer, there are more than enough outstanding baseball movies to guarantee an unforgettable family movie night.
"The Pride of the Yankees"
For many people, "The Pride of the Yankees" is the most iconic baseball movie of all time. It tells the story of the legendary New York Yankees first baseman, Lou Gehrig, his rise to fame and his eventual struggle with Amyotrophic Lateral Sclerosis, more commonly known as Lou Gehrig's disease. Not only does the film feature a career-defining performance by Gary Cooper as Gehrig, it also casts Gehrig's real-life teammates Bill Dickey, Mark Koenig, Bob Meusel and Babe Ruth as themselves. The movie's tear-jerking closing line, "Today, I consider myself the luckiest man on the face of the Earth," is No. 38 on the American Film Institute's list of the 100 greatest movie quotes of all time.
"Field of Dreams"
If "The Pride of the Yankees" is a tribute to an unforgettable sports icon, "Field of Dreams" is a love letter to afternoons spent with family watching a game. The story focuses on Ray Kinsella (Kevin Costner), who begins hearing the voice of his father's favorite player — Chicago White Socks legend "Shoeless Joe" Jackson — who tells him to turn a sizeable portion of his cornfield into a major league-sized baseball diamond. As the plot moves forward, people begin to fear for Ray's mental and financial wellbeing, even as he has nightly games with the spirits of deceased White Socks players.
As bizarre as that sounds, the film perfectly uses the nostalgic nature of baseball to deal with the relationship between Ray and his father and the difficulty of leaving childhood innocence in the rearview mirror. It's not so much about the sport itself, but what the game may mean to you and how it intersects with some of the most important relationships in your life.
"61*"
Everybody remembers Babe Ruth, whether for his single-season home run record of 60 or his larger-than-life persona. A lesser-known story is that of fellow Yankee Roger Maris, who found himself in a race with teammate Mickey Mantle to hit 61 runs and break Ruth's record. The media adored Mantle, and he wore the spotlight well. Maris, on the other hand, was a private person who shied away from his sudden celebrity status, and that rubbed people the wrong way.
"61*" follows Maris' and Mantle's personal and professional lives as they chased Ruth's record, the way that the press covered them and how fans reacted to them. The cinematography and production design perfectly capture the feel of 1961 New York, and the performances by Barry Pepper as Maris and Thomas Jane as Mantle imbue their characters with humanity to spare. More than anything, "61*" sheds light on a remarkable part of sports history and lets you spend a few hours in the golden age of baseball.
Regardless of what baseball means to you and your family, there are tons of amazing stories set to the backdrop of America's National Pastime. After a few baseball-fueled movie nights, you may be inspired to dust off your old glove and play a round of catch.
This article is presented by Wantagh Mazda.