Upcoming Movies to Get Excited About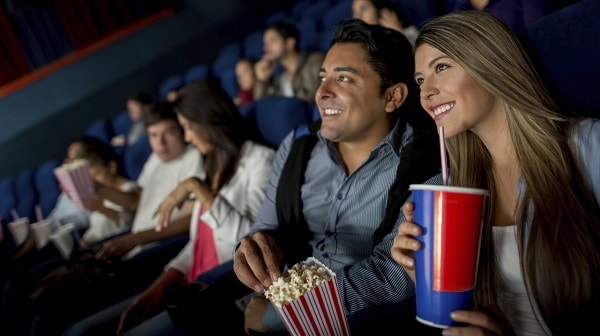 The fall season promises quite a few major blockbusters that you'll want to add to your must-watch list. Check out these upcoming films for moviegoers of all kinds.
"The Woman King"
If history is your thing, consider watching "The Woman King." This film is inspired by true events that occurred in The Kingdom of Dahomey in the 18th and 19th centuries. The story follows the general of an all-female military unit, portrayed by Academy Award winner Viola Davis, and her daughter, portrayed by South African actress Thuso Mbedu. In the film, which comes out on Sept. 16, the two must work together to fight for their people and their community against enemies who are attempting to destroy everything. The film also stars Lashana Lynch and John Boyega in supporting roles.
"Don't Worry Darling"
After her hit directorial debut with "Booksmart," Olivia Wilde is back with a different kind of film. "Don't Worry Darling," out on Sept. 23, is a psychological thriller that focuses on the lives of a seemingly perfect town in the 1950s. Harry Styles plays Jack, a husband working on the secretive Victory Project alongside the other men in the neighborhood. When his wife Alice, portrayed by Florence Pugh, starts to question the project and their utopian lifestyle, tensions grow in the town. The A-list cast also includes Chris Pine, the film's director Olivia Wilde, Gemma Chan, KiKi Layne, and Nick Kroll, among others.
"Bros"
In this film, out Sept. 30, Bobby (Billy Eichner) is a podcast host that's tasked by big-time producers with making a gay romantic comedy that all kinds of people would love. As he's attempting to explain how diverse and complex the LGBTQ+ community is on his podcast over time, Bobby meets Aaron (Luke Macfarlane) and struggles to let go of his own stereotypes and biases that he has about the type of guy Aaron might be. As the first gay romantic comedy from a major studio featuring an entirely LGBTQ+ principal cast, you'll see other familiar faces like Harvey Fierstein, Ts Madison, Dot-Marie Jones, and "Saturday Night Live" breakout star Bowen Yang.
"Halloween Ends"
October, of course, brings us a new "Halloween" horror film. "Halloween Ends" is the sequel to 2021's "Halloween Kills" and is the 13th movie in the long-lasting franchise. It stars Jamie Lee Curtis reprising her role as Laurie Strode as well as the other main characters from the previous film. As its name suggests, this movie is supposedly the final film of the franchise and has been described as the "spine-chilling climax." Not many details have been announced for the film, out on Oct. 14, but you can bet it will come down to Laurie and Michael in a final showdown. Or will it?
"Hocus Pocus 2"
For a more family-friendly Halloween film, parents and kids should appreciate the upcoming "Hocus Pocus 2." The film takes place 29 years after the events in the'90s cult classic, with Bette Midler, Sarah Jessica Parker, and Kathy Najimy reprising their roles as the Sanderson sisters. When three high school students — Becca, Cassie, and Izzy — accidentally bring back the witchy sisters, they must figure out how to stop them from wreaking havoc in the town of Salem. Supporting cast members include Doug Jones as Billy Butcherson and Tony Hale as the mayor of Salem. The movie is set to premiere on Oct. 31 on the Disney+ streaming service.
Are you excited about any of these upcoming movies? Let us know what you're most looking forward to the next time you visit us.
This article is presented by VanDevere Auto Group.