Navigating Thanksgiving as a Vegan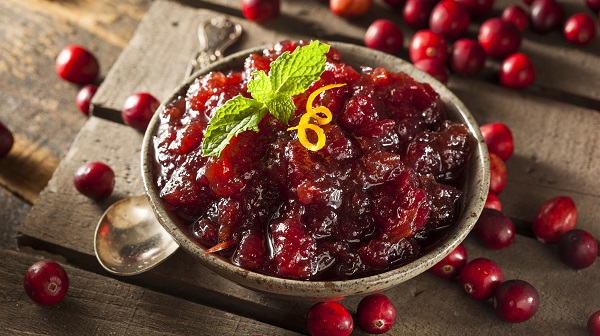 If you avoid all animal byproducts in your diet, Thanksgiving dinner can pose a challenge for you. The traditional holiday feast involves an abundance of animal-based dishes, which could leave you with an empty stomach — or worse, hurt feelings — especially if it's your first year as a vegan. You're not the first person to endure the awkward tension of declining to have a slice of turkey or scoop of casserole. Here's some counsel from fellow vegans who have successfully navigated Thanksgivings of years past.
Give attendees a heads-up
If this is the first Thanksgiving you're attending since going vegan, it's polite — and wise — to let your host and fellow cooks know about your dietary choices weeks in advance. "It wouldn't be fair to just show up and expect there to be vegan food for you to eat," points out Rhea Parsons in an article for Our Green Planet. She offers a couple ways to make the news go over smoothly, like clarifying what foods qualify as non-vegan and offering to help cook some vegan-friendly dishes. "As long as it doesn't seem like you are just presenting a list of demands to your host, they will probably be quite willing to accommodate some or all of your needs."
Bring a main course dish
Avoid the crisis of having nothing to eat at dinner by bringing your own food. Instead of preparing a basic side like a cooked vegetable, contribute a main dish that has enough ingredients to function as your complete dinner if necessary. That way, if there's nothing else you can eat from the buffet, you'll still have a satisfying meal. The staff of Ora natural supplements suggest you make enough to share with other people, as this can be an opportunity for your skeptical relatives to see that vegan-friendly dishes aren't just salad — they can be yummy!
Don't make vegan dishes as alternatives to other dishes
If your family is primarily non-vegan and you cook a plant-based alternative to a popular dish that will also be there, don't expect many people to consume your unusual version. "People tend to gravitate towards what is familiar," says Cadry Nelson on her website Cadry's Kitchen. "If you give them the option of what they have always had or something new, most people will pick the former." She suggests limiting dishes to a single version rather than bringing vegan "alternatives" alongside their originals. And keep in mind that omnivores are more likely to eat unprocessed whole foods over mock substitutes. So, instead of making a chicken stuffing and a tofu stuffing, only serve delicious mushroom stuffing. Otherwise, be prepared to go home with a lot of leftovers.
Don't feel compelled to justify your decision — or convert others
Don't pile more stress onto yourself than necessary. It's easy to wind yourself up in knots by worrying about what people will say or how they'll react. You have reasons you've chosen to go animal-free, but that doesn't mean you have to convince other people to accept them to make them valid. If someone does point out your choice, do what you can to avoid causing tension. "Kindly tell them that you'd be more than happy to discuss the reasons behind your choice in further depth after dinner," recommends the Ora crew. "This way you'll still get to share your view and it won't feel like a 'Me vs. Them' situation."
Expect rude comments — but don't react rudely to them
Everyone puts time and work into their dishes — especially at Thanksgiving when some foods take hours to cook — so don't be surprised if there are tense moments when you decline to eat most of the food on the table. Brush off any rude comments and take a deep breath so you react patiently and kindly. "It feels like people are paying attention to the fact that you've changed," sympathizes Cadry. "There may be some jokes at your expense. And because it feels new to you too, it may make you feel self-conscious. Know that people run out of jokes as the years go on."
Although being vegan may present some challenges during the holiday, the love you share with the people who surround you can build bridges and foster the start of new meal traditions.
This article is presented by VanDevere Auto Group.