6 of the Most Entertaining Musical Documentaries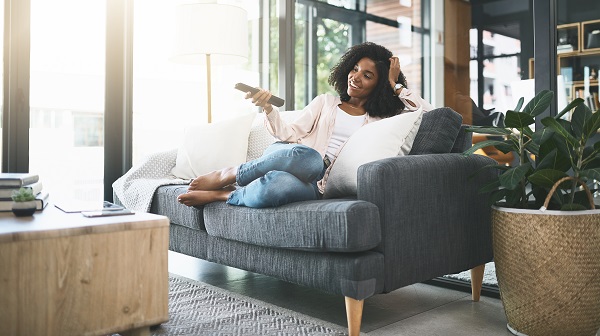 With most live performances on hold for now, it's a great time to catch up with some of the best musical documentaries ever made. These six films feature both megastars and little-known musicians, but they all have one thing in common — compelling entertainment that will keep you riveted to the screen.
"Woodstock"
One of the most popular and influential documentaries of all time, "Woodstock" will give you an intimate front-row — and backstage — view of the legendary 1969 rock festival in Upstate New York. Directed by Michael Wadleigh and released a year after the festival took place, this film combines portrayals of carefree 1960s counterculture with energetic musical performances by rock legends like Sly and the Family Stone, Janis Joplin, The Who and Jimi Hendrix
"Stop Making Sense"
It's hard to find a better concert film than "Stop Making Sense." Jonathan Demme's direction contributes unique visual flair to the catchy, offbeat songs of rock band Talking Heads. Starting off with just frontman David Byrne, his acoustic guitar and a cassette player, the performance gradually adds band members and backup musicians with each song before culminating in a joyous, funky outburst of sound.
"Metallica: Some Kind of Monster"
At the turn of the century, Metallica was one of the most popular bands in the world. Offstage, though, the heavy metal legends were struggling with addiction, creative differences and deteriorating relationships. Released in 2004, "Metallica: Some Kind of Monster" follows the band as they record a new album, fight with each other and work with a therapist to overcome their resentments against each other. Directors Joe Berlinger and Bruce Sinofsky take full advantage of their access, delivering a fascinating behind-the-scenes look at what life is really like at the height of rock stardom.
"The Devil and Daniel Johnston"
An obsessive musical genius with a knack for disturbing imagery and childlike yet strangely haunting tunes, Daniel Johnston also struggled for his entire life with bipolar disorder and other mental health issues. Directed by Jeff Feuerzeig and released in 2006, this moving documentary details Johnston's early life and rise to cult stardom, the cultural impact of his art and the internal demons he battled.
"20 Feet from Stardom"
Have you ever wondered about the backup singers who support the stars? "20 Feet from Stardom" offers a glimpse into the lives of these talented yet underappreciated musicians. Morgan Neville's 2013 documentary will help you see hit songs in a whole new light, letting singers like Merry Clayton, Darlene Love and Tata Vega take center stage, tell their stories and show off their little-known contributions to musical history.
"Homecoming: A Film by Beyonce"
Beyonce's 2018 performance at the Coachella music festival was one for the ages, and this movie — directed and produced by the singer herself — presents that night in all its glory. However, it's far more than just a concert film. Along the way, Beyonce offers perspectives on her personal life (she put together the show just months after giving birth to twins) and her musical and visual artistry. Of course, the show itself is the centerpiece, paying loving tribute to Black cultural traditions even as it showcases the full, thrilling sweep of Beyonce's singing and dancing talents.
If you're missing live music right now, these documentaries will help fill that void — while providing you with captivating new insights into your favorite musicians and songs.
This article is presented by Lexus of Las Vegas.