"Volvo For Life"
Truck dumps its load of stone on a Volvo C70 Convertible
Driving to work about a month ago, I was hit by a dump truck, which subsequently dumped its load of stone pebbles on me. It took EMS nearly an hour to extricate me from the wreck. People who witnessed the accident, and those who drove by during the three hours the roadway was closed, did not think anyone could have survived.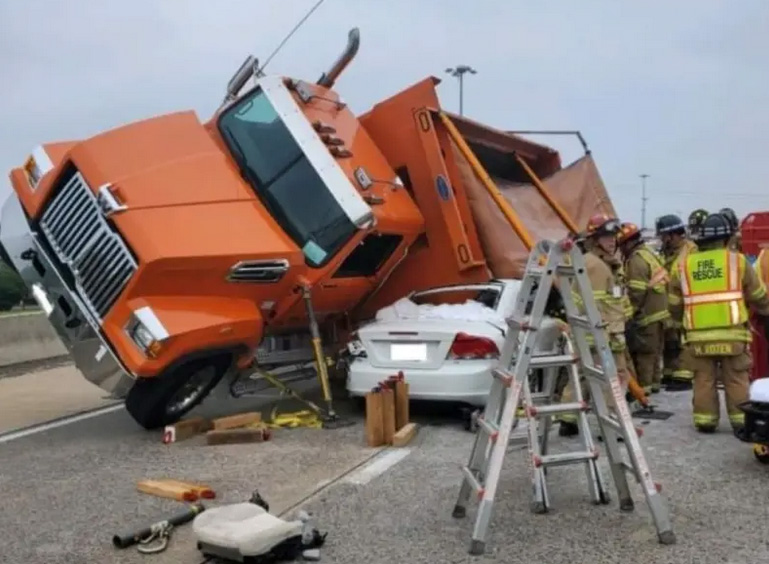 Not only did I survive, but I had no life threatening injuries. I sustained a concussion, which will take me a long time to recover from, but I am very lucky to be alive. Were it not for that mighty little car, I wouldn't be here. Jen H.
ed note: The C70 employs a 3 section, steel, folding convertible top which was in the closed position at the time of the incident, A seen in the center photo, although disturbed, it remained substantionaly inplace supporting the weight of the dump truck and its load of stone - a testiment to Volvo safety engineering.