BMW Teams with Kith on Limited-Edition M4 Competition x Kith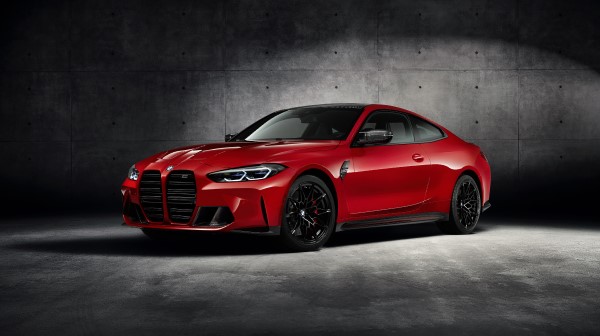 BMW announced its partnership with New York lifestyle brand Kith in dynamite fashion. The team-up between the two powerhouses resulted in a super-limited car created by Kith founder Ronnie Fieg, the 2022 BMW M4 Competition x Kith. Limited to just 150 examples, the M4 Competition x Kith went up for preorder in October and promptly sold out.
As the owner of an E30 generation BMW M3, Fieg was eager to lend his vision to a BMW M4 Competition for personal reasons. His passion comes through in every detail of the exclusive M4 Competition x Kith as well as The Kith for BMW Collection, a massive collection of apparel and accessories inspired by BMW.
"Everything we work on at Kith has to come from an authentic place," Fieg says. "Some of my favorite memories from growing up came from going to visit my grandfather and riding around in his BMWs in the 1980s. I remember he had an E21 320i and that his prized possession was a white E30 M3. These moments in my life really shaped my passion for BMW, so working on this project with them has brought everything full circle."
The signature exterior element of the 2022 BMW M4 Competition x Kith is the optional Carbon Fiber Roof with Kith logo. This plays off the unique BMW roundel on the hood, complete with Kith lettering, and a Kith badge on the trunk accentuated by BMW M colors. Inside, the M4 Competition x Kith is exceedingly refined, boasting tri-color M Carbon Seats with Full Merino Leather and Kith monograms in the headrest.
Because it's a BMW M4 Competition, this fashionable performance coupe also delivers in action as well as aesthetic. With a 3.0-liter BMW M TwinPower Turbo inline-six cylinder doling out 503 horsepower and standard M xDrive all-wheel-drive, the 2022 BMW M4 Competition x Kith matches its fierce appearance with unrelenting power.
The 2022 BMW M4 Competition x Kith is sold out, but you can expect to see further collaborations between Kith and BMW down the line.
This article is presented by BMW of Bowling Green.