Subaru Scores 100 Percent in 2019 Corporate Equality Index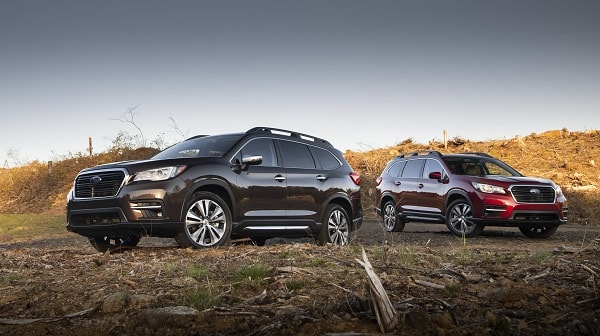 The Subaru Love Promise doesn't just extend to the community — it's defining facet of the workplace culture at Subaru of America, Inc. The automaker recently earned a 100 percent score on the 2019 Corporate Equality Index, which reports on corporate policies and practices related to LGBTQ workplace equality. This marks the third consecutive year that Subaru has earned top marks.
The CEI, administered by the Human Rights Campaign Foundation, examines LGBTQ-related policies, including non-discrimination workplace protections, domestic partner benefits, transgender-inclusive health care benefits, competency programs and public engagement with the LGBTQ community. Subaru satisfied all of the criteria, earning it a perfect score — and earning it the prestigious designation of a Best Place to Work for LGBTQ Equality.
Subaru is proud to provide a workplace that ensures equal treatment and opportunities, explained Peggy Verdi, the Vice President of Human Resources and Administration at Subaru of America, Inc. "We believe strongly in a workplace that fosters diversity and inclusion in each facet of corporate life and are honored that our work in this arena has earned us recognition from the Corporate Equality Index for the third year in a row."
The automaker fosters this spirit of inclusiveness through its five employee resource groups, all of which contribute to the Subaru Diversity, Equity and Inclusion business strategy. The first of these groups, Out+Ally, aims to create a network of LGBTQ employees and straight allies. Together, they're on a mission to establish a friendly community, lend support to one another and share resources that empower employees and engage customers. These efforts are essential for creating an inclusive workspace — according to a 2018 report by the HRC, nearly half of all LGBTQ employees in the United States are closeted at work.
Joseph Pawlicki, co-founder of Out+Ally, is ready to change that. "One of the core goals of the Out+Ally ERG is to foster a work environment where LGBTQ+ individuals feel comfortable bringing their whole authentic self to work," Pawlicki explained. He went on to state that Subaru's perfect score empowers Out+Ally to achieve its goals. Even though Subaru is at the top of its class, Out+Ally isn't going to rest on its laurels — the group is eager to foster an even greater work culture.
This article is presented by Prestige Subaru.