4 Martial Arts to Consider Trying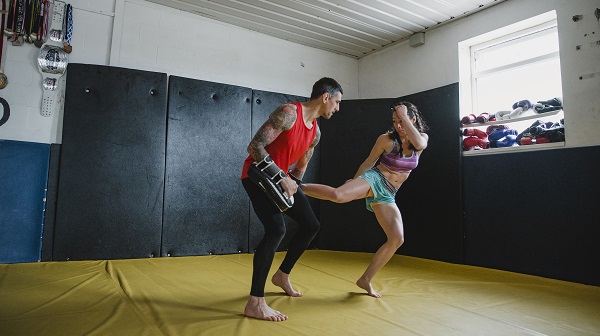 Looking to add some spice into your weekly exercise routine? Training martial arts isn't just a fantastic way to get into better shape — you'll learn self-discipline, self-defense, and self-respect. In mastering these and other popular systems and styles, you'll come away feeling more confident and complete.
Karate
Karate is one of the best-known martial arts and is widely practiced by students of all ages. According to Shotokan Karate of America, this fighting method focuses on technique, emphasizing form and movement as well as sparring.
Apart from sparring, karate is largely slower-paced and lower-impact than some other practices. This makes it ideal for younger and older age groups looking to learn a martial art. It emphasizes coordination between the mind and body and teaches virtues like self-control and honor.
Further, karate is a great choice if you're motivated by progress because it offers a clear path to becoming a black belt. The journey from being a white belt to being a master of the form is a satisfying one that quantifies progress and helps build confidence in droves.
Brazilian jiujitsu
Jiujitsu has emerged in recent years as one of the most popular martial arts thanks in part to its prominent role in the world of mixed martial arts. This fighting style originated in Brazil under the famous Gracie family, who remain the stewards of Brazilian jiujitsu, or BJJ, to this day.
BJJ focuses primarily on rolling, where students grapple with one another attempting to force their opponent to submit. Rolling is an intense kind of cardio that helps you lose weight and stay fit, but it also operates like a sort of physical chess game. Because BJJ practitioners need to think moves ahead of their opponents to win, it develops the mind and will to win as capably as it does the body. Laticia Medeiros of Gracie Barra Brasil also notes that jiujitsu is a positive outlet that reduces stress.
Muay thai
The national sport of Thailand, muay thai focuses primarily on developing striking techniques. Because it's focused on punching and kicking, this martial art offers benefits similar to what you'd get from boxing, including weight loss, muscle gain, and self-discipline.
Muay thai is an exceptional choice if you want to train a martial art that builds practical self-defense skills. Tomislav Zivanovic, an MMA analyst, writes for Medium that muay thai is arguably the most useful style for real-world fighting. The form emphasizes combat at close quarters with targeted kicking and punching as well as teaching you how to throw elbows and knees from the clinch position.
Krav maga
Krav maga is the official fighting style of the Israeli Defense Force and has gained popularity in the West in recent years. The official blog of Krav Maga Worldwide writes that the practice is particularly useful because it's simple, foregoing the formalities that you'll find in styles like karate in favor of practical movements and strikes.
Krav maga teaches techniques that would work in real-world fighting situations, including no-holds-barred-style tactics that target sensitive areas like the eyes and throat. Krav Maga Worldwide notes that the form takes the perspective of those on the defensive, and thus it focuses on reacting to an attacker and neutralizing them more so than engaging.
Whether you choose karate, krav maga, judo, tae kwon do, or one of the many other martial arts practiced at dojos and gyms around the country, you'll find yourself feeling fitter, stronger, and more self-assured.
This article is presented by Copeland Chevrolet.