3 Relaxing Resorts in Southern California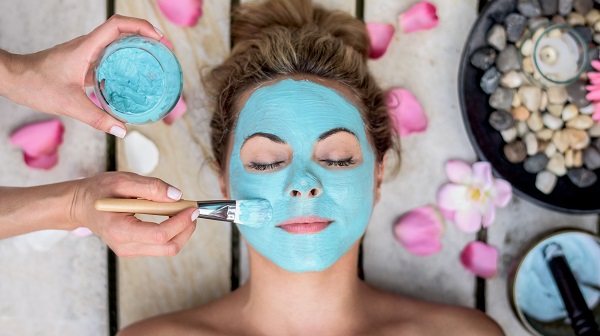 California is home to some of America's most famous, popular and iconic locations. With its eye-popping beaches, diverse cities and nearly peerless cuisine, it's no wonder that Southern California also plays host to more than a few of the nation's best hotels and resorts. For your next weekend getaway in the area, you won't be able to do much better than these four amazing spots.
The Four Seasons Resort The Baltimore, Santa Barbara
It can be hard to find a high-class place that allows you to sit back, relax and spend a few carefree days however you please that doesn't also exude a hoity-toity, unapproachable atmosphere. That's where
The Baltimore
comes in. Operated by the world-renowned hotel brand Four Seasons, this resort is the perfect combination of refinement and relaxation. You can choose to rent spaces ranging from upscale guest rooms to 2,000 square foot, free-standing bungalows and villas complete with courtyards, pools and private-gated entry. Depending on which type of room you choose, you'll have access to the exclusive Coral Casino Beach and Cabana Club. No matter what, though, you'll be within walking distance of one of the best beaches on the Pacific Ocean.
Hotel del Coronado
If you decide to spend any time at all at the
Hotel del Coronado
and expect anything less than stunning views, impeccable food and the highest-quality hotel-stay of your life, then you're in for a surprise. The Coronado's construction began in 1887, and has since played host to six U.S. Presidents — William Taft, Benjamin Harrison, Franklin D. Roosevelt, Richard Nixon and Gerald Ford — and well-known public figures like actor Charlie Chaplin, author Frank L. Baum and aviator Charles Lindbergh. One of Marilyn Monroe's most famous films, "Some Like it Hot," was filmed on the Island as well. If you want to stay at the Hotel del Coronado today, you'll be able to take advantage of beachfront rooms, suites or a secluded village, all within the 28-acre resort. For food, you can choose from seven on-site options, including Sheerwater that offers sustainably-sourced classic surf and turf options right on the beach; Serea, a true sea-to-table experience; the Babcock & Story Bar, named for the resort's founders; and a top-notch brunch served daily in the Crown Room.
The Resort at Pelican Hill
The finest California has to offer is virtually synonymous with the best the country has to offer, and
The Resort at Pelican Hill
is living proof. Imagine the most scenic resort you've ever seen on TV, complete with mahogany accents, an in-room fireplace and sliding glass doors that open up onto a patio five feet from the beach. Now, you might just have an idea of what Pelican Hill looks like. The resort offers private bungalows and villas, available for one night, a week, a month or as long as you'd like. During your stay, you can experience a spa fully staffed with some of the best in the business, get outside at the exceptional Pelican Hill Golf Club or just soak in the sun on the stunning beach right outside of your room. For food, indulge in locally-sourced seafood, traditional Italian cuisine and much more.
If you're feeling stressed or just want to get away for a few days, these resorts in southern California will be hard to beat. Luxury, relaxation, and fun await you at The Baltimore, The Coronado, and Pelican Hill.
This article is presented by Capistrano Mazda.