SCENIC ROADS TO CRUISE ON IN YOUR MINI
Enjoy the ride on these must-see American roads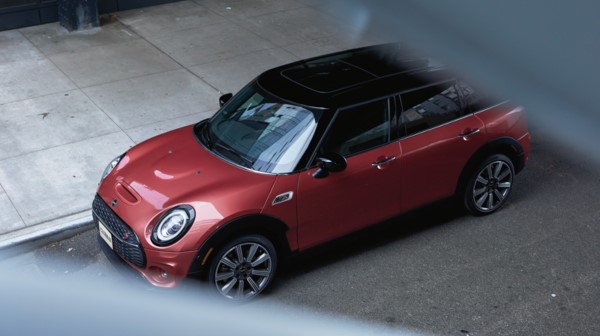 The saying goes that life is a journey, not a destination. Nowhere does this hold truer than it does at the wheel of your MINI. It's not just about getting where you need to be; in your MINI, it's about enjoying the experience of the open road and all its wonderful sights and sounds. If you love the calm that comes with taking your time and taking in the view, you've got to experience these great scenic routes.
Pacific Coast Highway (California)
State Route 1 in California is better known as the Pacific Coast Highway because it offers up hours of beautiful ocean vistas along the coastline all the way from Mexico to Canada. PCH isn't just an iconic American route because of the view, but because of everything you'll happen across along the way —
Travel + Leisure's Laura Itzkowitz
recommends the Elephant Seal Rookery at San Piedras Beach in San Simeon, Korean barbecue in Los Angeles and the beautiful beaches of Santa Barbara among other stops.
Blue Ridge Parkway (North Carolina and Virginia)
Over on the East Coast, you'll find no shortage of beauty on the 469-mile Blue Ridge Parkway, which runs between North Carolina's Great Smoky Mountains National Park and Virginia's Shenandoah National Park. If you want to maximize your trip, the National Park Service points you in the direction of plenty of
available campgrounds and campsites
as well as
over 300 miles of hiking trails
to explore on foot. Fortunately, your MINI offers ample cargo space for your adventure gear without sacrificing the comfort of passengers.
Zydeco Cajun Prairie Scenic Byway (Louisiana)
Quench your thirst for culture, beauty, music and food along the
Zydeco Cajun Prairie Scenic Byway
, which runs for 283 miles through Acadiana. Named for the French-speaking Cajuns who settled the region, Acadiana is a great place to explore any time of year, and especially so if you've got a taste for spicy food and fresh crawdad. The breathtaking sight of bayous and wildflower-filled prairies will stay with you for years to come and make for great photos to share with your friends back at home.
You'll want to take your sweet time on these scenic roads, especially when you're navigating them in your MINI. Between the go-kart handling that's made us world-famous for 60 years and the wonderous sights all around you, you definitely won't be in any sort of hurry to bring your journey to a close.
This article is presented by Cincinnati MINI.