Car Care: Tips for Staying Cool While Driving This Summer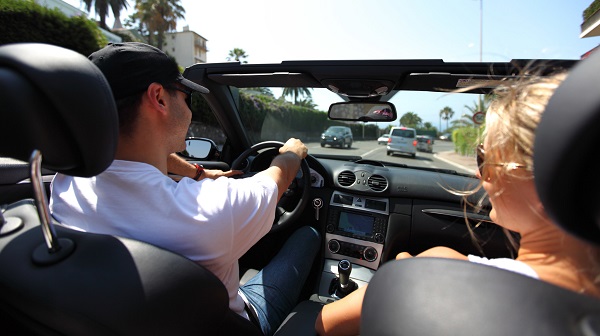 Although summer is an ideal time to take a road trip and explore local areas, the season can also make for uncomfortable drives in the heat. To keep your car cool, there are several preventative measures you can take, allowing you to enjoy the drive no matter the time of year.
Keep your car covered
Covering your car's windshield and windows is an easy way to reduce the heat inside your car while it's in park. You can simply place a sunshade against your windshield to block the sunshine and maintain a lower temperature in the cabin. If you're concerned about sitting on a hot seat in the vehicle, be sure to cover the seats as well. You can place towels or blankets over the seats and steering wheel to create a barrier between them and the sun's rays. Another option is to park by a tree or in another shaded location when possible. To have additional protection each day, you can also opt for tinted windows to help keep your car cool without needing to cover the windows yourself.
Protect the interior
During the summer, it's a good idea to keep the interior of your car cool so you can ride comfortably and your personal items can stay protected. Before exiting the vehicle, you can roll down your windows or open your sunroof to have more airflow inside the cabin. It's important to only crack the windows and sunroof slightly so that thieves can't fit their hand through the opening. You should also consider keeping your valuables out of sight. Not only does hiding your items help prevent potential thieves from seeing them, but it can also protect them from sun damage. Upon entering the vehicle, you can slam the doors to help remove the warm air from the cabin. This method works best if you slam the doors after having turned on the air conditioning and rolled up the windows.
Stay up-to-date on maintenance
Sticking to your car's routine maintenance schedule is an important aspect of keeping your car in good condition and helping it handle hot temperatures. Air conditioning is key to cooling down your car, so make sure it's functioning properly. You can also purchase ventilated or air-conditioned seats, which can help you feel more at ease on drives. Be sure to regularly inspect your car's tire pressure to ascertain that the tires are properly inflated. Underinflated tires can lead to more heat and friction, which can ultimately cause a blowout. An overheated engine is another issue that can occur on hot summer days. To help prevent this, check that you have the optimal amount of coolant and antifreeze.
Follow these tips to more easily escape the heat while driving this summer. To ensure your car is equipped to handle the warmer temperatures, be sure to have your vehicle inspected by a service technician.
This article is presented by Zimbrick European.