Back to School: 5 Study Tips for College Success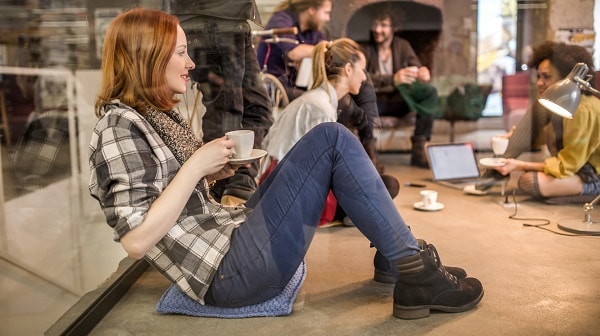 Picture this: you spend all night cramming for a huge midterm, reading your notes over and over again, but when you go to take your exam, you suddenly find that you know none of the answers. What gives? This is unfortunately a common story for a lot of college students. If you find yourself struggling to pass a class, try out these tips to improve your study skills.
Keep a planner
Having a planner can completely change your study habits for the better. By writing down due dates, you can make sure you remember to complete all your assignments and allot enough time to dedicate to homework each day. To get the most use out of your planner, don't just write down assignments due the next day. Look ahead in your syllabi and write down all important deadlines so that you can plan accordingly.
Don't procrastinate
This is somewhat related to the last tip, but it's worth mentioning on its own. Don't procrastinate. If your professors say that a paper cannot be written in one night or that you should start studying a week in advance, listen to them. You will be able to do your assignments a lot better when you actually devote time to them. The same goes for studying for an exam. Pulling an all-nighter to study doesn't work because learning an entire semester's worth of material in one night isn't realistic, and you need sleep to be able to think straight during an exam.
Stick to a routine
Without adults telling you when to go to bed or when to do homework, it can be difficult to develop a routine, but doing so will be worth it in the long run. Dedicating specific times to do school work will make certain you are being productive for at least a little bit every day, which decreases your likelihood of procrastinating.
Take it step by step
Huge assignments, like midterm papers and semester-long projects, can seem daunting when looking at them as a whole. That's why you should break down each large assignment into smaller tasks. For example, if you divide your research paper into parts, such as conducting research, writing the first draft and editing, the paper seems more doable. Furthermore, reward yourself after you complete each step so that you actually feel like you're making headway.
Discover the study method that's right for you
Sometimes the hardest part of studying is the studying itself. A lot of students never learned how to study, so they just give their notes a quick once-over and call it a day. While solely reading notes may work for some students, it definitely doesn't work for everyone. If it hasn't worked for you, try reading your notes out loud or rewriting them. Another great idea is to quiz yourself or have a friend quiz you to make sure you're actually retaining the material.
College is all fun and games until exam season begins. However, by following these tips, you'll be better prepared for all your professors throw at you so you can succeed in college to the best of your ability.
This article is presented by East Hills Chrysler Jeep Dodge Ram.