4 Recent Movie Musicals You Haven't Seen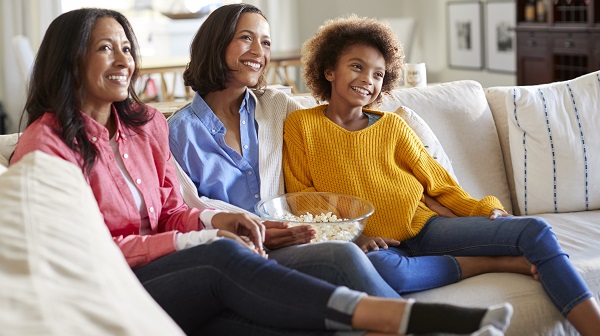 Hollywood is constantly creating films while Broadways is producing musicals daily. Combine those two aspects and you've got a movie musical, a genre of film that often goes unrecognized in today's world of superheroes and horror. While you probably saw "La La Land" and "Rocketman," there's a chance these five musical films might not have made it onto your radar when they were released.
"Yesterday"
Although its premise is not new, "Yesterday" was still very well-received thanks to its brilliant cast that provided both endearing and comical relief. Jack (Himesh Patel) is an aspiring musician who suddenly finds himself as the only person who remembers the Beatles after a global blackout. Over time, Jack is thrown into the spotlight and must eventually decide whether he should continue playing plagiarized songs or do his own thing. With a soundtrack filled with the Beatles' hits and a supporting cast including Lily James, Kate McKinnon and Ed Sheeran (as himself), "Yesterday" — which is available to stream on Hulu and HBO Now — is the perfect feel-good film.
"Zombies"
Although it already had plenty of classics in its lineup of made-for-TV movies, the Disney Channel struck gold when it released "High School Musical" in 2006. Since then, Disney went to work and produced a handful of additional musical films, including "Zombies" in 2018. The movie focuses on the seemingly perfect town of Seabrook and a budding relationship between zombie football player Zed and human cheerleader Addison, who is hiding her own secret. With a killer soundtrack (no pun intended) and a fun, family-friendly plot, "Zombies" — and its newly released sequel "Zombies 2" — is a great option for all ages.
"Ricki and the Flash"
2015 was an incredible year for box office hits like "Star Wars: The Force Awakens" and "Avengers: Age of Ultron." But what might have been missed was "Ricki and the Flash," starring none other than Academy Award-winning actress Meryl Streep, her eldest daughter Mamie Gummer, Kevin Kline, Sebastian Stan and Ben Platt. The movie follows the life of Linda Brummel, who leaves her family to join a rock band and later goes by Ricki. While some critics have stated the film has a "fairly-predictable premise," it was still appreciated by many because of Streep's outstanding work as main character Ricki.
"Guava Island"
Because it wasn't released in theaters, it was easy for Donald Glover's "Guava Island" to go unnoticed by some in early 2019. However, the short musical was initially released at the Coachella music festival and then on Amazon Prime Video a couple of days later. The film stars Glover as Deni, a musician who wants to throw a festival for his island community. Rihanna stars as Kofi, Deni's girlfriend and inspiration, as well as "Black Panther" standout Letitia Wright as Yara, Kofi's coworker. Along with Glover, many of the film's songs were also produced by Academy Award-winning composer Ludwig Göransson.
Before putting on a classic movie musical like "Grease" or even a more recent hit like "La La Land," consider putting one of these lesser-known options.
This article is presented by Sunny King Honda.