Car Care: Spring Maintenance Tips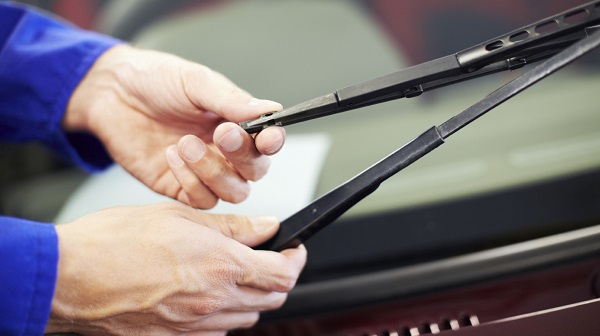 After winter's lack of sun and frigid temperatures, the signs of spring are a spectacular sight, especially if you're eager to get on the open road with your windows rolled down. Taking in the fresh air of spring along with its showers and unpredictable weather can be a challenge, though, if your car isn't up to the task. Make sure your car is good to go this spring with the following maintenance tips.
Spring forward with an oil change
Whether you change it yourself or hand over the task to an automotive professional, regular oil and oil filter changes as outlined in your car's owner's manual are imperative to the health of the engine. Winter isn't the only season that will tax your engine's performance — spring often brings fluctuating temps, downpours and temperature spikes. Although oil gets the most attention, now is a good time to check the level and top off as necessary the coolant, power steering, transmission, windshield wiper and brake fluids.
Enhance visibility with new wiper blades
Remember when you had to unstick the wiper blades from an ice- or frost-covered windshield? Or, when the wiper blades worked overtime keeping snowflakes from blocking your vision? Even if you didn't see a massive amount of precipitation in winter, cold temperatures damage the integrity of wipers. Spring is the perfect reminder to install a new set.
Brighten your days and nights
Although spring offers more hours of daylight, you still need your path to be properly-illuminated for your safety and the safety of others. Do a perimeter check of the headlights, brake lights, taillights, emergency lights and turn signals. Now, get inside the cabin and flip the switch on every interior light. Any burned out bulbs or dim lights should be replaced immediately. Remember, it's best to change exterior lights, especially headlights, in pairs.
Keep the good times rolling
The tires of your vehicle literally serve as your connection to the road, and in spring, you'll often be separated by rain drops and downpours. Don't neglect the health of the tires, including the spare. Inspect each one for signs of damage, uneven wear and bulges. Are the tires overinflated or underinflated? Again, refer to your vehicle's owner's manual for the recommended psi, and check that the tires are pumped up appropriately. While you're checking the psi in the manual, flip to the section that outlines the recommended intervals for tire rotations, and schedule a maintenance check if needed.
Test the battery
Your vehicle's battery seems to have survived winter, but you never know how much power it has left until you check its charge. Although getting stranded on a lovely spring day with a dead battery may be slightly less annoying than it would be on a cold, blustery winter's day, it's still annoying. Avoid the hassle of a failed or failing a battery by checking what's left of its life. Inspect the battery for corrosion and make sure it's secured properly.
These maintenance tips will help you prepare your car for spring and help keep it running well all season long.
This article is presented by Pegues Hurst Ford.