4 Haunted Attractions in the Mid-Atlantic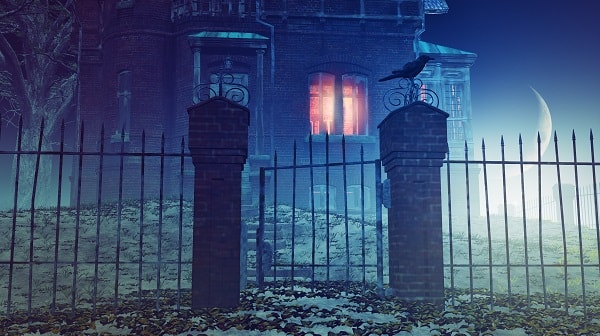 The season of haunts is upon us, and nothing will get your blood flowing, your skin crawling and your heart racing like a good scare. The incredible, mind-boggling scares provided by the following haunted attractions in the Mid-Atlantic are highly rated and sought after by visitors each year. If you're ready to shake in your boots, face unbelievable horrors and endure creepy sites, plot a route to these nightmarish haunts.
Shocktober (Virginia)
The 10th season of Leesburg's
Shocktober
will have you screaming in terror. You'll have nightmares for weeks after descending into the basement of the haunted manor as it is home to "creepy clowns and carnival carnage." If you can pull yourself from the Carnival of Souls' horrors in the basement, you'll come face to face with Camp Carlheim, a haunted camp that has taken residence in the first three floors of the terrifying haunted house. In 2018, Travel + Leisure ranked the inventive haunts of Shocktober as the
"fifth scariest haunted house in the U.S."
Frightland (Delaware)
The scares never end at
Frightland
in Delaware, as the haunted attraction boasts eight terrifying options designed to ruin your sleep and haunt your waking hours. The two-mile haunted hayride will have you forever scared of the dark and the four indoor haunted houses will have you running for the exits. Also on the haunted site are carnival-themed games, rides and food to help fortify your courage. The mega-haunted attraction of Frightland is located in Middletown.
Bennett's Curse (Maryland)
A truly interactive, immersive and bone-chilling experience awaits you at
Bennett's Curse
in Baltimore. The family-owned haunted attraction has been scaring visitors for 18 years, and in 2019 will continue its horrifying legacy with a brand new show, Monster Fest. With its creative, innovative haunts, Bennett's Curse has earned many accolades over the years including a Travel Channel feature on the show "
America's Scariest Halloween Attractions 4.5
."
Night of the Living Zoo (Washington D.C.)
You might not think of a zoo as a haunted attraction, but
Night of the Living Zoo
at the Smithsonian's National Zoo & Conservation Biology Institute will have you reevaluating your opinion of the critters who live there. Set for Friday, October 25, from 7 p.m. to 10:30 p.m., Night of the Living Zoo isn't for children as ghouls and goblins will inhabit the grounds. The night is filled with spooky festivities including a costume contest, craft libations, artists performing their other-worldly skills and after-hour visits to the animal exhibits. In the past, fire eaters, fortune-tellers and illusionists have dazzled visitors brave enough to walk through Night of the Living Zoo.
Whether you are new to the world of haunted attractions or pride yourself on the many haunts you've faced, if you're ready to be completely terrified, secure your tickets for these haunted attractions in Washington D.C., Virginia, Delaware and Maryland. These Mid-Atlantic haunted locations boast some of the most terrifying, imaginative and spectacular attractions designed to worry your mind and provide an experience you'll wish you could forget.
This article is presented by Joyce Koons Buick GMC.