Car Care: Back-to-School Vehicle Essentials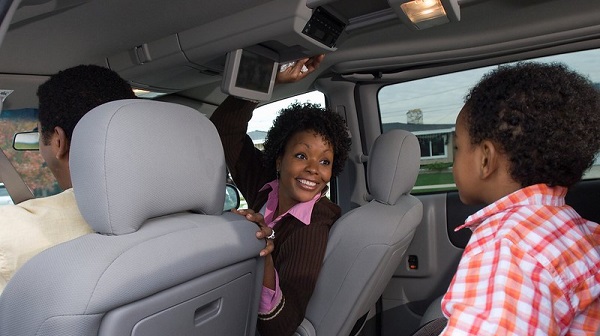 Summer may be in full swing, but the start of the new schoolyear is right around the corner. While sending the kids back to school in this day and age presents new challenges and concerns, it's still as important as ever to ensure that your vehicle is up for the job. Before the homeroom bell rings, there are a few things you'll want to mark off your checklist.
Exterior lighting
When you're taking the kids to school in the morning, you'll want to make sure that you're easily seen and able to see everything happening around you. Don't wait for the clocks to turn back an hour on Nov. 7 — check all your exterior lighting before the start of the school year. Replacing a bulb that's dimming or burnt out is easy; you can do the job yourself or have the work done quickly by a professional.
Battery
You can expect temperatures to start dropping in the fall, and that means it's a good time to consider your battery. Coming off the summer heat, your battery may need a little TLC to weather the winter ahead. You can check your battery's cold-cranking amps or leave the job to your trusted service professional. This will allow you to decide if you need a replacement to get through the fall and winter. Typically, batteries only last three to five years, so keep that in mind if it's been a while since your last change.
Brakes and tires
Falling leaves in the autumn are beautiful, but they can be hazardous on your daily drive — especially when you add rain to the mix. Taking care of your tires and brakes ensures that you'll have the stopping power you need even when things take a turn for the slick.
Check your owner's manual to see how frequently you should rotate your tires so that they wear evenly and perform up to standard. Speaking of standard, you'll want to take the time to check the air pressure in your tires when the temperatures begin to drop. Underinflated tires minimize efficiency and increase your risk of a blowout.
If your vehicle isn't stopping as quickly as it should, or you've noticed strange noises when braking, it may be time for brake service or a replacement. Being able to stop reliably when you push the pedal down is crucial for your safety and the safety of your children.
Update your emergency kit
Take some time each season to make sure that your vehicle's emergency kit is stocked and seasonally appropriate. With fall on the horizon, add a few essentials like a long-sleeved shirt or hooded sweatshirt, spare jacket, gloves, and a fresh pair of socks. You'll also want to have the all-season must-haves like road flares, repair tools, and a first aid kit.
Even if you have a short commute to school, a fall-focused emergency kit can come in handy. It'll be especially helpful if you come to some trouble while rewarding your student for their hard work with a weekend road trip.
As a general rule, keep an eye on your owner's manual and be cognizant of the recommended service and maintenance schedule. If your vehicle is coming due for regular preventative maintenance in the fall, getting it taken care of before you start needing to drive more will ensure smooth sailing for the first semester and beyond.
This article is presented by New Rochelle Chevrolet.