Subaru Loves the Earth Expands its Recycling Program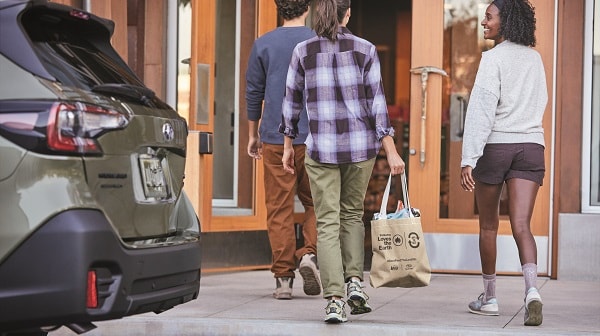 Subaru is known for its adventure-ready vehicles and its commitment to eco-friendly causes. That's why the automaker is teaming up with outdoor retailer REI to further expand the Subaru Loves the Earth recycling program.
Alan Bethke, the Subaru of North America senior vice president of marketing, sees a lot of synergy between the automaker and the retailer. "We are thrilled to welcome REI stores into our Subaru Loves the Earth program, joining our motivated network of environmentally conscious retailers across the country who have already shown great initiative in our quest to keep the outdoors beautiful and make the world a better place, one piece of recycled material at a time," Bethke said.
Subaru Loves the Earth has already kept over 2 million items out of landfills via the TerraCycle
®
Zero Waste Box™, found at Subaru dealerships. Now, you'll be able to find these convenient recycling bins at REI retail locations nationwide. Instead of just collecting run-of-the-mill paper, plastic, metal and glass, the TerraCycle
®
Zero Waste Box™ also collects difficult-to-recycle materials, like snack wrappers and disposable cup lids. These waste items are recycled into useful, durable, high-quality products. Subaru donates these products, which include picnic tables, park benches and playground equipment, as a way of giving back to its community partners.
To celebrate the program, the automaker ran special one-day events at select REI locations throughout October and November. These events focus on upcycling unwanted goods into useful, valuable items. At these drives, customers were encouraged to bring their waste items, whether they were as small as a granola bar wrapper, or as large as sports equipment. The upcycling drive accepted items like yoga mats, bicycle components, water bottles and tents. As a token of thanks, Subaru gave donors a small gift to commemorate the event.
In addition to diverting unwanted items from landfills, these upcycling drives are also meant to support the annual REI anti-Black Friday campaign. Instead of spending the day shopping, REI encourages people to "Opt Outside." This initiative encourages people and companies to spend Black Friday making the world a better place by cleaning up litter from their communities, committing to sustainable lifestyles and finding ways to reduce waste.
With that in mind, it seems like Bethke is right on the money when he lauded the partnership between REI and Subaru. Since Subaru operates several zero-landfill facilities and supports eco-friendly causes, the automaker embodies the spirit of Opt Outside every day of the year.
This article is presented by Prestige Subaru.