6 Page-Turning True Crime Books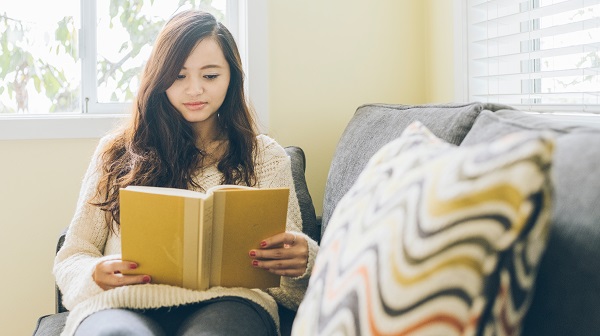 Over the past few years, true crime has exploded in popularity. It's a diverse genre, covering everything from lurid profiles of loathsome serial killers to nuanced historical investigations of long-unsolved cases to shocking exposes of the criminal justice system. Here are six recent books that demonstrate just how fascinating and informative the best true-crime writing can be.
"Burned: A Story of Murder and the Crime That Wasn't" by Edward Humes (2019)
In 1989, three children died in a California house fire while their mother escaped. She was later convicted of their murders and sentenced to life in prison, but that's not the end of the story. In this gripping account of the investigation and its aftermath, Edward Humes makes a strong case that Jo Ann Parks was wrongfully convicted based on badly flawed forensic fire science.
"Empire of Pain: The Secret History of the Sackler Dynasty" by Patrick Radden Keefe (2021)
America's opioid epidemic has killed hundreds of thousands of people, but the powerful individuals responsible have never truly been held accountable. "Empire of Pain" is a devastating multigenerational investigation of the billionaire Sackler family, whose pharmaceutical company unleashed the plague of OxyContin addiction — while making its owners wealthier than ever.
"Ghettoside: A True Story of Murder in America" by Jill Leovy (2015)
Why do so many murders go unsolved in impoverished Black communities? According to investigative reporter Jill Leovy, this tragic state of affairs stems from grave police failures and a legal system that cares about some lives more than others. But "Ghettoside" is far more than just Leovy's opinion — it's a can't-put-down story of senseless killings, grieving families, and a relentless detective determined to make a difference.
"The Five: The Untold Lives of the Women Killed by Jack the Ripper" by Hallie Rubenhold (2019)
Jack the Ripper is one of history's most notorious — and most written-about — serial killers. But what about his victims? Drawing on extensive historical research, Hallie Rubenhold tells the stories of the five women murdered by the Ripper while dispelling long-held myths. Her narrative places the lives of these women in the context of their times, showing how Victorian England's widespread poverty and misogyny made them vulnerable to deadly violence.
"The Ground Breaking: An American City and Its Search for Justice" by Scott Ellsworth (2021)
In 1921, a white mob attacked the Greenwood district in Tulsa, Oklahoma. They killed anywhere from dozens to hundreds of Black residents and destroyed over a thousand homes and businesses. For decades afterward, the horrifying truth about this massacre was covered up. In recent years, though, historian and Tulsa native Scott Ellsworth has played a leading role in uncovering what really happened and discovering where the victims are buried. This book is a riveting look at his ongoing efforts to uncover the truth.
"Savage Appetites: True Stories of Women, Crime, and Obsession" by Rachel Monroe (2019)
Why is true crime — especially murder — so compelling for so many people? In this book, Rachel Monroe writes about four women whose true-crime obsessions drew them into playing the roles of detective, victim, defender, and killer. As she tells the absorbing stories of these women, Monroe reflects deeply on how crime and violence have shaped and reflected American culture throughout the country's history.
If you love getting caught up in compelling crime narratives that shine a light into society's darkest corners, you can't go wrong by tracking down any of these six books.
This article is presented by VanDevere Auto Group.