4 Small Towns to Explore in Washington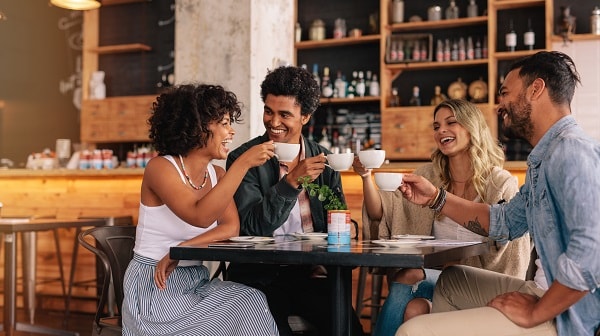 If you're eager to explore the best that Washington has to offer, start with the following small towns. Each one celebrates the organic beauty of Washington State while offering its visitors a charming atmosphere, eclectic community and memorable experience.
Leavenworth
The Bavarian aesthetic and generous hospitality of the residents of
Leavenworth
embrace all who visit the town. It is lush with natural beauty and opportunities for outdoor adventures, including horseback riding, birding, hiking, rock climbing, camping and mountain biking. On the water, you can fish, paddleboard, raft, kayak and tube. Golfers will appreciate the chance to show off their skills at several town golf courses. The Leavenworth Nutcracker Museum showcases more than 6,000 nutcrackers, and the Studio 1890/Bavarian & Old Time Photos will provide you with a picture-perfect memory of your visit. Craft beer is on tap at the Icicle Brewing Company and Doghaus Brewery or you can get some handcrafted treasures that line the shelves of the retail shops of Leavenworth.
Port Townsend
The town of
Port Townsend
is located on the Olympic Peninsula, and its storied history, breathtaking scenery and vibrant artistic community reveal a world like no other. The maritime legacy of Port Townsend is very much alive today. Learn more about its history by visiting the Northwest Maritime Center and the Port Townsend Marine Science Center, which features low tide walks and a wildlife cruise. The only boatyard available to the public is the Port Townsend's Boat Haven — be sure to make time to check it out. You'll definitely want to explore the beauty of Port Townsend Bay on a kayak for a chance to spy sea lions, sea otters and seals.
Republic
The town of
Republic
may be small — with a 2010 population of 1,073 — but it overflows with outdoor wonders and a rich history. The Ferry County Historical Center is the perfect place to learn all about Republic. The small mining town is located in a valley between Sherman Pass and Wauconda Pass and is famous for its fossils. The Goat Patrol is a goat farm with approximately 40 goats. Visitors are welcome to say hi to the furry residents and shop the goods of the Little Farm Shop. Republic's natural setting is ideal for outdoor activities including ATV riding, birding, fishing, hiking and biking. In colder temperatures, grab a pair of snowshoes for trekking through the dusted mountains.
Darrington
The mountain community of
Darrington
is the destination for your next outdoor adventure. Although it's only 1.5 hours from Seattle, Darrington seems a world away with its beautiful scenery, roaring rivers and glorious view of the Cascade Mountains foothills. Choose between the Stillaguamish, Suiattle and Sauk rivers for your water activities, while three wilderness areas provide breathtaking vistas and gorgeous options to camp, hike and bike. In total, there's approximately 328 miles of trails that wind through forests, waterfalls and charming roads in the Darrington area just waiting for you to explore.
Take in the majestic scenery of these small Washington towns. You'll find adventure, beauty and fun, and most importantly, your travels will create unforgettable experiences.
This article is presented by Bill Korum's Puyallup Nissan.