3 Spicy Indian Dishes That Will Make You Feel the Heat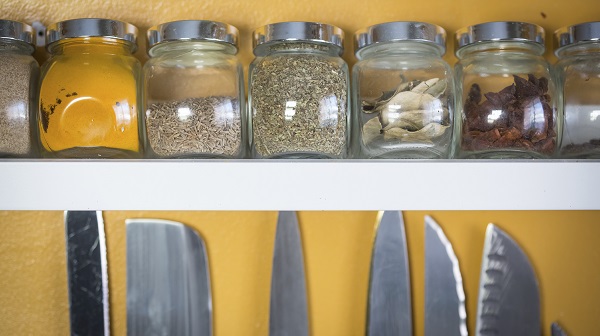 If you love a little fire in your food, you have to cook an Indian dish. Abounding in spices and spiciness, Indian cuisine is comfort food for many heat-loving foodies. Here are three savory recipes that will inspire a little sweat on your brow.
Slow-cooker spicy chicken curry
Every home cook should have a quality spicy curry recipe in their collection, and this one from Nicky Corbishley of Kitchen Sanctuary is a good one to add to your records.
Chop and cook a large onion in 1 tablespoon vegetable oil on the stove and then add 3 diced, skinless, raw chicken breasts to the pan. After only a few minutes, sprinkle in 3 minced garlic cloves, a chopped 1-inch chunk of ginger, 3 teaspoons hot chili powder, 1 tablespoon ground coriander, 1/2 tablespoon cumin, 1 tablespoon curry powder, and 1-teaspoon pinches of paprika, cinnamon, salt, and black pepper. You can add more chili powder to increase the heat.
Keep stirring the chicken for a few minutes and then add 1 cup chicken stock, 14 ounces chopped canned tomatoes, 2 tablespoons tomato paste, 2 teaspoons sugar, and 14 ounces of full-fat coconut milk. Once this liquid reaches a boil, pour everything in a slow cooker on high heat and let it simmer for 3-4 hours before serving.
Phaal curry
Want a curry that's far spicier than that chili-powder chicken recipe? You'll want to make phaal curry. Also spelled phall, this is India's spiciest curry and one of the hottest in the world. It's famous for using ghost peppers, which is how Mike Hultquist makes phaal curry in his recipe on Chili Pepper Madness.
You'll start off making phaal curry similarly to how you began the previous curry recipe, cooking 1 chopped onion on the stove in vegetable oil. This time, though, you'll add 3 chopped ghost peppers to the pan. Toss in 1 pound chopped raw chicken and wait a minute before adding 4 chopped garlic cloves, 1 tablespoon chopped ginger, and 1/4 cup chopped green onions.
Once the chicken is nearly cooked through, sprinkle in 1 tablespoon curry powder, 1 teaspoon paprika, 1 teaspoon cardamom powder, 1 teaspoon turmeric, and 1 teaspoon cumin. As the fragrance wafts from the pan, spoon in 2 tablespoons tomato paste, 14 ounces diced tomatoes from a can, and 1 cup chicken broth. As the liquid begins to boil, reduce the heat and let it simmer for 15 minutes. Squeeze some fresh lime juice on top when serving.
To turn down the heat, use habanero peppers instead, or dare to try scorpion peppers or the Carolina Reaper for a truly mouth-burning experience.
Spicy Indian sweetcorn
India has many spicy side dishes to go along with your fiery curry. This recipe from Dan Toombs — also known as The Curry Guy — for spicy Indian sweetcorn is easy to follow and takes only a few minutes.
Melt 1 tablespoon butter in a hot pan and then add 4 chopped garlic cloves, a chopped 1-inch chunk of ginger, and 1-3 green or red chiles that you've chopped. As the garlic softens, quickly add 1 teaspoon curry powder and 1/2 teaspoon chili powder. Before another minute passes, add 12 ounces of canned sweetcorn and continue stirring until the corn is hot and absorbs the flavors. Top with 3 tablespoons fresh coriander when serving.
These are just a few of the flavorful Indian dishes that will light a fire in your mouth. Whatever you cook, make sure you have plenty of rice and naan handy to keep the heat in check!
This article is presented by VanDevere Auto Group.