2 Famous World Dishes You Can Make at Home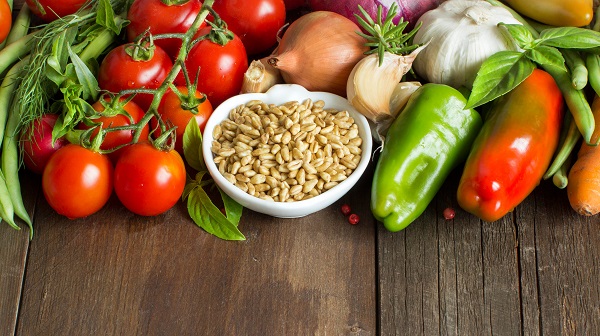 You're probably familiar with cuisine originating from countries like Italy, Mexico, and China, which have become very common in the U.S. But have you explored the fare that other countries have to offer? Here are two dishes from three different continents that are popular where they originated but haven't become as prevalent in U.S. kitchens. These are recipes you can make at home using ingredients found at most major grocery stores.
Arepas
Although arepas originated in Columbia and Venezuela, you can find this quintessential South American dish throughout the continent now. These simple flatbread discs can be served with all kinds of pairings. Lindsay Ostrom, the founder of food blog Pinch of Yum, shares this simple recipe for making arepas, along with her favorite fillings.
Mix 2 cups precooked cornmeal (also called arepa flour, harina precocida or masarepa) with 2 teaspoons salt in a bowl. Gradually pour in 2 1/2 cups warm water as you whisk to break up any clumps. Once combined smoothly, let the mixture sit for 10 minutes. As the mixture becomes doughy, you can use your hands to divide it into 8 separate balls. Flatten each into a disc about 1 inch thick. Fry the discs in a thin layer of oil within a large heavy skillet at medium heat.
You can serve these arepas as sides with other South American dishes or slice them in half and make sandwiches. Lindsay suggests filling them with a mix of shredded chicken, carnitas, sweet potatoes, black beans, and Cotija cheese.
Bobotie
Considered the unofficial national dish of South Africa, this meal has remained widespread throughout the Cape Peninsula for centuries. It's evolved over the years, leading to many different variations, but the version Sara Buenfeld shared on BBC Good Food is a great introduction if you've never made it at home. Note that the following measurements have been converted from the recipe's original metric to U.S. standard.
Put two slices of white bread in a bowl and pour some cold water over them to soak. Meanwhile, fry 2 chopped onions with 1 1/2 tablespoons butter in a skillet on the stove until they're soft and golden. Add 2 crushed garlic cloves and 2 1/4 pounds lean ground beef, continuing to stir. Stir in 1 tablespoon Madras curry paste, 3 cloves, 5 allspice berries, 2 tablespoons mango chutney, 2 bay leaves, 3 tablespoons sultanas (golden raisins), and pinches of dried basil, marjoram, and oregano.
Grab a glass oven pan about 9 by 13 inches. Pour the entire mixture in packing it down tightly and smoothing out the top. In a separate bowl, beat 2 large eggs with 1 1/4 cup of whole milk. Pour that over the meat mixture in the pan, and top with a couple more bay leaves. Bake at 350 degrees F for 40 minutes. Once the top is golden, remove the dish from the oven and let it cool a bit before scooping and serving.
There are numerous other international dishes that you can easily make at home that even the picky eaters in your family will enjoy. Mix up your usual menu and make a meal that comes from the other side of the globe. It's a great way to learn about another culture while pleasing your taste buds.
This article is presented by BMW of Bowling Green.