Keep Kids Busy With These Educational YouTube Channels
Fight boredom with some fun, creative YouTubers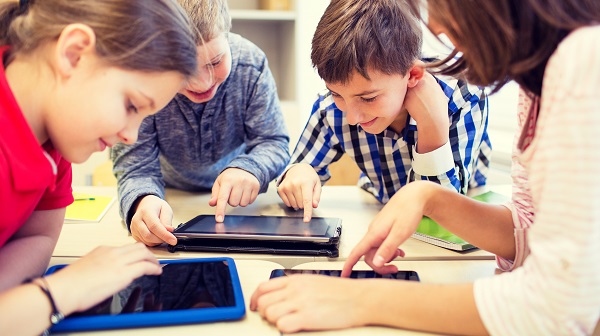 If you've got little ones that you need to entertain and don't want to succumb to planting them in front of mind-numbing cartoons, you're in luck. You can satisfy your kids' craving to sit in front of a screen while still providing them with stimulating content thanks to these educational YouTube channels.
The Smithsonian Channel
Filled with endless amounts of engaging history and unique stories, the Smithsonian Museum in Washington D.C. isn't available for all of us to visit on a whim, unfortunately. But you can venture into the world's history thanks to the Smithsonian Channel on YouTube. With over 2,500 videos to choose from, your kids can learn about everything from orangutans to space exploration and everything in between. There are even playlists created focusing on specialized subjects like women who shaped science and wildlife conservation. If your kids become enamored with the content and you're willing to spend some money, the Smithsonian Channel Plus is a subscription service housed on a separate website, offering countless educational videos.
Word World
Always a favorable host of children's entertainment, PBS has branched out online to provide education on YouTube in the form of word-based videos. Your child can watch words come alive through the use of animal-themed and animated content on the Word World channel, which is separate from the PBS Kids account. The original Word World channel is still fairly new and houses just 18 videos, but if you do wander to PBS Kids, you'll find some additional Word World videos along with informative content teaching children on subjects like good hygiene, manners and brain teasers.
Smart Girls
If you've got preteens in the house, you'll definitely want them to check out the Smart Girls channel on YouTube. Founded by "Parks and Recreation" star Amy Poehler, the channel aims to help educate young girls in a variety of areas, but specifically in science and math. Of the more than 300 videos available, your kid can learn how to make fizzing bath bombs, get tips for their next book report, watch inspiring videos from fellow smart women and even get information on increasingly important social issues like climate change.
TED-Ed
While maintaining the insightfulness of the original TED Talks, TED-Ed makes thought-provoking content for a younger audience. Kids are challenged by perplexing riddles and are asked to think about questions that don't necessarily have a concrete answer. There are over 1,600 videos available on this channel, covering everything from those floating things in your eyeballs to your immune system and just about anything else you can think of. Along with silly brainteasers, your children can learn about history through the many playlists available on the channel, including Myths from Around the World and Inventions That Shaped History.
If you've got a busy career of just a packed schedule, keeping your kids entertained can be a difficult task. Adding in an educational aspect to their entertainment can be a breeze with these YouTube channels offering hours of free content.
This article is presented by Sunny King Honda.