4 High-End Dining Experiences in North and South Carolina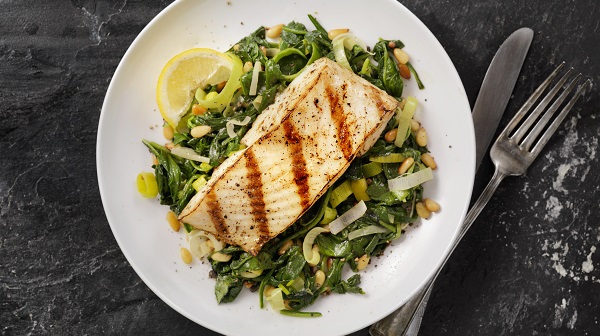 Wouldn't it be nice if you could both please your inner foodie and also pacify your inner food critic the next time you eat out? Do just that when you book a table at these reputable fine dining restaurants in the North and South Carolinas.
Cafe Pamlico (North Carolina)
Delight your taste buds while taking in the scenic water views at
Cafe Pamlico
at The Inn at Pamlico Sound. Its mission is to provide a world-class dining experience and detail-oriented service paired Southern hospitality. It also secured the "Best on the Outer Banks" award by National Geographic Traveler. Feast on contemporary coastal cuisine — which spotlights meat, fresh produce, and seafood — as you sample inspired cocktails and wines from Cafe Pamlico's expansive repertoire. Some of the beverages you can select range from Southern Storm to the Fig and Cardamom Gin and Tonic; you can also sip on French and Spanish wines like the Muscadet, Alsace and Rioja.
Terra (South Carolina)
Don't let the understated brick façade fool you —
Terra
is one of the best places to feast on Southern-inspired dishes in an elegant setting while viewing the Columbia skyline. It has secured a Wine Spectator award each year since its 2006 opening, for its diverse selection of international wines. Founding chef Mike Davis has been named Best Chef in Columbia for five consecutive years by Free Times readers. Per the restaurant's website, Terra champions local agricultural organizations such as GulfAid, Sustainable Midlands and Slow Food Columbia. Its menu reflects this with dishes that highlight fresh herbs, hand-picked ingredients and hand-cut steaks and chops. Steak Frites, Seared Carolina Catfish, Duck Confit pizza and pork schnitzel are just some of the available entrees.
Saint Jacques French Cuisine (North Carolina)
Raleigh's
Saint Jacques French Cuisine
recently gained recognition as one of the 8 Best French Restaurants in America by Tabelog, a New-York based travel and food blog. It has also placed on OpenTable.com's 100 Best Restaurants in America list. The restaurant's chef and manager, Serge Falcoz-Vigne, provides more than 30 years of experience in the hospitality industry both in France and in North Carolina. He and his team use locally sourced ingredients to reimagine traditional French fare and serve a variety of vino for the contemporary fine-food connoisseur. Vegetarian and vegan dishes include ratatouille and sweet potato gnocchi. The venue also accommodates gluten-free diets, to attract a wider customer base.
Circa 1886 (South Carolina)
Make reservations at
Circa 1886
to see for yourself why this Charleston restaurant has racked up so many accolades. USA Today has called it the #2 Best Hotel Restaurant 2019 and Trip Advisor named it one of the Top 15 Best Fine Dining Restaurants in the U.S. It also boasts The Award of Excellence from DiRoNA and has ranked on Architectural Digest's Most Romantic Restaurants in the World list. What sets this venue apart from other Charleston dining venues is its historical architecture, romantic setting and reputation for crafting authentic Lowcountry-style entrees. The restaurant's building was originally the carriage house of the Wentworth Mansion during the late 1800s. It now hosts special-occasion dinners to modern diners, as well as rehearsal dinners and bridal events. Enjoy Southern dishes like shrimp and rice grits, oxtail and venison. Remember to save room for squash cake or petit fours.
Sample the diversity that Southern fare has to offer when you make a reservation at any of these upscale dining venues.
This article is presented by %%dealer_name%%.