5 Dessert Destinations in Southern California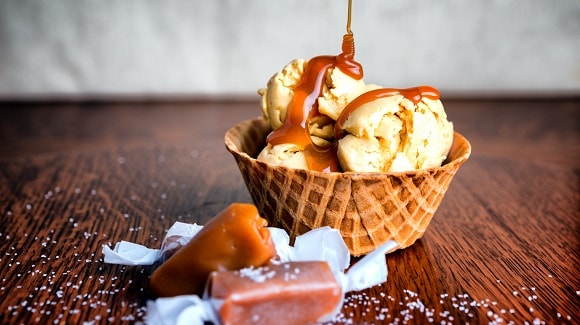 With its wealth of creativity, culture and talent, it's only natural that Southern California chefs have created some of the most delicious desserts in the nation. From classic cakes and cookies to wildly inventive twists on gelato and frozen yogurt, here's a look at where to go for SoCal's most delectable desserts.
Baked Dessert Bar
Chefs at the
Baked Dessert Bar
take inspiration from cuisine around the world, using ingredients like purple yams, coconut pandan, matcha green tea and Maiz Con Yelo to craft visually stunning sweets. These creative desserts include cakes, macarons, shakes, cheesecakes, truffles and cupcakes, but if you're in the mood for something healthier, try the gourmet loose-leaf tea or fresh, fruity Refreshers. To get your hands on these creative creations, visit the Baked Dessert Bar in Rancho Cucamonga or Chino Hills.
Creme and Sugar
Boasting a menu full of Instagram-worthy sugary delights,
Creme and Sugar's
colorful offerings look like something straight out of a little girl's fairy princess fantasy. The eatery seems to be embracing that image, since it lauds itself as the "Home of the Unicorn Cake, Milkshake, and Hot Chocolate." If heaps of frosting and whipped cream aren't enough for your taste, these pastel sweet treats come loaded with toppings like rainbow lollipops, cotton candy, marshmallows, charm bracelets and gummies. If you're craving a sugar rush, head to Creme and Sugar's Anaheim location.
Bobboi Natural Gelato
Inspired by the flavors of California and the timeless techniques of Italian cooking,
Bobboi Natural Gelato
offers a stunning variety of options made with top-quality, mostly organic ingredients. You can choose from 18 flavors, including classics like pistachio and dark chocolate. If you're feeling adventurous, try a flavor like Rosehoney, which blends fragrant Lebanese rosewater with organic honey, or the smash-hit savory goat cheese and grape gelato. Hungry yet? Bobboi Natural Gelato is located in the village of La Jolla, in San Diego.
Extraordinary Desserts
With a menu of carefully crafted cakes, cookies, tarts, candy bars, sorbet and ice cream,
Extraordinary Desserts
lives up to its name. Garnished with classy touches like edible flowers and gold leaf, these treats are more than delicious — they're works of art. Better yet, everyone can partake, thanks to Extraordinary Dessert's gluten-free and vegan options. If you want to share the fun, Extraordinary Desserts will cater your wedding or other special events. Dine-in or carry out at either of Extraordinary Desserts' two San Diego locations.
Golden Spoon
For a health-conscious sweet, try out
Golden Spoon
frozen yogurt. Golden Spoon offers classic flavors like chocolate, cake batter and coffee alongside more than 50 exotic rotating delights, like Guava Pear Tart, Tiger's Blood, Mai Tai and Mango Passion. You can top your probiotic-rich dessert with a dazzling array of options, from fresh fruit and roasted nuts to indulgent cheesecake chunks, brownie bites and cookie dough. With more than a dozen locations throughout San Diego and Los Angeles, you'll have plenty of opportunities to beat the heat with Golden Spoon's icy treats.
These are just a few of SoCal's outstanding dessert destinations. Whether you're looking for something simple, fresh and healthy or lavishly decadent, you'll find it in Southern California's eateries.
This article is presented by Capistrano Volkswagen.