Health Benefits of Chiropractic Adjustment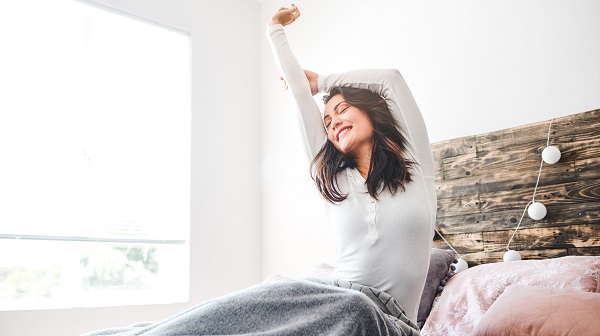 You might think that visiting a chiropractor is a decision best left to those with severe back pain. However, regular visits to a specialist can pay significant dividends even if you feel like you're currently in great health.
What is chiropractic care and is it safe?
Before you decide to start researching chiropractors in your area, you'll want to know exactly what chiropractic care involves. According to WebMD contributor Leanna Skarnulis, a chiropractor physically manipulates the spine by hand, which can reduce pain and improve mobility.
Chiropractors typically need to earn a degree from a chiropractic college, which takes about four years to complete. This helps ensure that a licensed chiropractor is an expert in the practice so that you can feel safe putting your health in their hands — literally.
While chiropractic care is generally considered safe and effective, you should first consult with your primary care physician to make sure that it's the best choice for you. According to Skarnulis, chiropractic treatment is not recommended if you have osteoporosis, spinal cord compression, inflammatory arthritis, or if you take blood thinners.
Pain relief
The most immediate benefit you'll notice after visiting a chiropractor is pain relief. According to Healthline contributor Daniel Yetman, chiropractic treatment can reduce pain caused by conditions affecting the bones, joints, muscles, cartilage, and connective tissues.
While back pain may be one of the first things that comes to mind, chiropractic treatment has further-reaching benefits. Yetman notes that another common benefit of spinal realignment is reducing neck pain. Even if you don't have regular neck pain, it's common among people who have poor posture or spend large chunks of the day sitting.
Of course, visiting your chiropractor also helps significantly in easing acute or chronic back pain. A 2017 guideline published by the American College of Physicians recommends chiropractic care as a first-resort treatment for lower back pain rather than medication.
Fewer headaches
According to Yetman, studies show a link between chiropractic care and less headache pain. Neck issues can cause cervicogenic headaches, which the Desert Institute for Spine Care describes as a pain in the neck that you can feel in your head. This can be caused by a chronic condition like arthritis, a pinched nerve, neck injuries, or even your sleep position. Seeing a chiropractor for spinal readjustment can help mitigate these headaches.
The Cleveland Clinic suggests that seeing a chiropractor can also help if you have frequent migraines. Migraines are considered a primary headache in that they're not caused by a secondary medical condition like a neck issue. Because migraines are neurological, the link between chiropractic care and fewer migraines is tenuous but may be strengthened with further studies.
Seeing a chiropractor can have other positive effects, up to and including reinforcing better posture and improving athletic performance. But before you seek out a specialist in your area, talk to your doctor and ask whether seeing a chiropractor is right for you. If you're having back or neck pain, your primary care physician can help make sure that you get the correct treatment for your situation.
This article is presented by VanDevere Auto Group.