4 Small Towns to Explore in Mississippi and Alabama
Escapes from winter and one-of-a-kind experiences await you in Alabama and Mississippi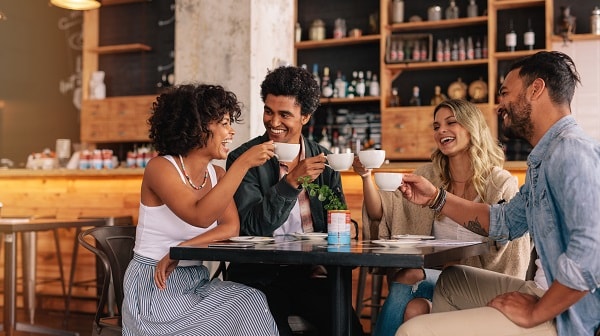 Whether you're on the hunt for a change in climate or a quaint spot for a weekend getaway, these four small towns in Mississippi and Alabama have exactly what you're looking for.
Gulf Shores (Alabama)
Florida may be famous for its waterfront properties and warm weather, but the lesser-known resort town of
Gulf Shores
could give it a run for its money. Located in Baldwin County, Alabama, Gulf Shores is a hidden gem of a city. Summer high temperatures routinely reach 90o, giving you a perfect excuse to hit one of many scenic beaches. Things cool down a bit during winter, but visitors and residents alike stay in the water well into November, when ocean temperatures remain over 80o.
No matter what time of year it is, there's something to do in and around Gulf Shores. During the warmer seasons, you can participate in Dolphin-watching cruises, go fishing, or get active with a variety of watersports. During the fall, Gulf Shores hosts several food and music festivals. You can also indulge in fresh-caught Gulf Coast seafood year-round.
New Albany (Mississippi)
New Albany
, Mississippi, is bursting at the seams with small-town charms. Escape into years gone by in the historic downtown district, or travel even farther into the past at the Union County Heritage Museum where you can see a diverse collection of local historical artifacts ranging from prehistoric fossils to modern items. For a tasty treat, pop over to the locally owned Sugaree's Bakery and sample their famous layer cakes, cookies and pies.
Leeds (Alabama)
Despite its modest size and population,
Leeds
, Alabama, is a city you don't want to miss on your way through the state. Said to be the birthplace of the folk legend John Henry — who defeated a steam engine in a railway-laying race — Leeds is steeped in history. However, if you're an automotive enthusiast, Leeds is likely on your list for one very good reason: The Barber Motorsports Park and Vintage Motorsports Museum.
The park is an 880-acre racing facility that features a 17-turn, 2.38-mile track that has played host to countless high-profile races including Grand-Am, Pirelli World Challenge and AMA Superbike events. The site also features an enormous collection of motorbikes displayed throughout a three-story building. The Guinness Book of World Records even recognized the exhibit as the "World's Largest Motorcycle Museum."
Tupelo (Mississippi)
Whether you live in the area or are just passing through, you owe it to yourself to visit
Tupelo, Mississippi
. Widely known as the birthplace of rock and roll icon Elvis Presley, Tupelo is the Mecca for music fans who want to walk in the footsteps of The King. You can visit the home where Elvis was born, the store where his mother, Gladys Presley, bought him his first guitar and listen to up-and-coming artists looking to create their own legacy.
If music isn't your cup of tea, consider paying a visit to one of the nation's best car museums: the Tupelo Automobile Museum. Housing over 100 cars from as far back as 1886, the collection includes the exact vehicle that Elvis purchased for his friend Captain Jerry Kennedy in 1976.
From gorgeous beaches to exquisite slices of history, these towns Mississippi and Alabama are the perfect location for your next vacation, day trip or afternoon outing.
This article is presented by Sunny King Honda.