4 Movies You Didn't Know Were Based Off Comics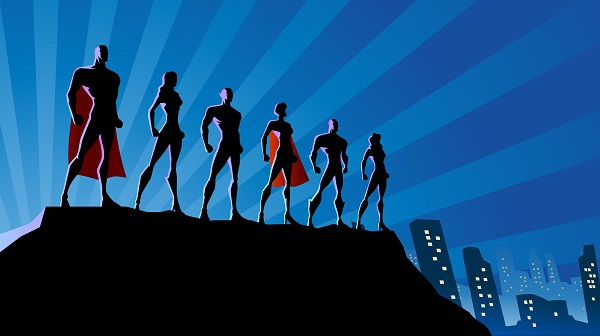 Hollywood is overflowing with big-screen comic book adaptations — but not just the Marvel and D.C. blockbusters everyone recognizes. Graphic novels have been the inspiration and source material for many movies over the years, some of them having nothing to do with super-powered heroes or masked villains. Case in point, did you know these four acclaimed movies were based off comic books?
"Snowpiercer" (R)
A white-knuckle thriller from the award-winning director of "Parasite," Bong Joon-ho's overlooked 2013 masterpiece "Snowpiercer" portrays a tense post-apocalyptic struggle set aboard a bullet train that's segmented into class divisions. Although this story features the same hallmarks as Bong Joon-ho's other works, the "Snowpiercer" script was actually based on a 1982 French graphic novel by Jacques Lob and Jean-Marc Rochette. Published in three volumes by Belgian company Casterman, "Le Transperceneige" shares many of the same concepts as Bong Joon-ho's big-screen adaptation, though it takes the story on a different course of events than where the movie concluded. If you're intrigued by the world portrayed in "Snowpiercer," "Le Transperceneige" is worth seeking out. Its English translations were released stateside by Titan Books.
"Road to Perdition" (R)
We all think of Tom Hanks as a kindly, benevolent uncle, but he hasn't always played roles that fit that archetype. Back in 2002, he starred as a hard-edged mob enforcer in Sam Mendes' stylish crime drama "Road to Perdition." The screenplay adapted a gritty 1998 graphic novel of the same name by Max Allan Collins, who spent many years writing the Dick Tracy newspaper strip. The first installment, which itself was a loose reimagining of the 1970s manga "Lone Wolf and Cub," was the inspiration for Mendes' film. Collins followed it with other graphic and prose novels that continued the series and the O'Sullivan lineage. We have "Road to Perdition" to thank for letting Tom Hanks star in a comic book movie as a dangerous anti-hero.
"Oblivion" (PG-13)
This stylish, groundbreaking science fiction epic starring Tom Cruise was more of a technical achievement than a narrative one (pioneering rear/front projection and immersive LED screen environments), but it actually began as a graphic novel by the film's director. Joseph Kosinski, whose first big-screen directorial production was "Tron: Legacy," wrote a film treatment titled "Oblivion" that he adapted into a graphic novel for Radical Comics. However, before his creation was published, Walt Disney Pictures purchased the rights to the story. After multiple studio-created rewrites, Disney relinquished the rights, which were quickly picked up by Universal Studios and resulted in the 2011 blockbuster starring Tom Cruise. You can't read the original comic book, but snippets of artwork from the work-in-progress have circulated online.
"Over the Hedge" (PG)
The zany, energetic comedy wasn't originally a silly CGI adventure before Dreamworks Animation bought the rights to it. "Over the Hedge" existed for years prior as a syndicated comic strip found in newspapers and other periodicals since 1995. The premise of the comic and its adaptation share fundamental similarities — animals living suburban woods adapting to and commenting on the influx of residents and technology in their area — but the jokes and style differ. The original tone of the comic was more cynical, contemplative and self-aware. T. Lewis and Michael Fry, who created and produced the comic, helped form the feature-length treatment themselves, though many other writers influenced it. The final product was a more child-oriented, run-of-the-mill animal comedy than the source material. Lewis and Fry are still creating the daily strip, which you can read online.
Comic books are a versatile medium that blends visual and written storytelling to create affecting stories that extend beyond caped superheroes — as evidenced by these four very different types of movies. Pick up a graphic novel at a local comic shop; you're sure to find a story that'll draw you in.
This article is presented by Oakland Acura.