4 High-End Dining Experiences in Illinois and Indiana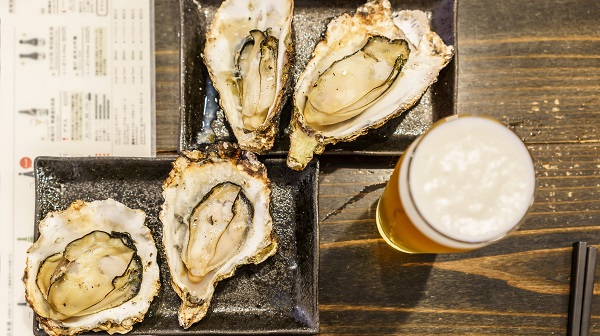 A meal you will remember long after the dishes have been cleared, a dining experience that compares to no other and an atmosphere you will dream about all await you at the following high-end restaurants in Illinois and Indiana. The Midwest is famous for its down-to-earth and friendly residents, and at these fine establishments, you will be treated not only to a night of fine dining, but also as family.
Oriole (Illinois)
Located in the West Loop neighborhood of Chicago, the award-winning
Oriole
presents an intimate dining experience to 28 patrons. In view of the working kitchen, patrons will find the dining room is elegantly designed and the food unforgettable. The per-person fee to partake in the offerings on the tasting menu, created by executive chef and owner Noah Sandoval, is $215. If you would like an expertly-paired wine to accompany your meal, the fee is $125. A fee of $95 will grant you an expertly-crafted non-alcoholic pairing.
2Chez (Illinois)
2Chez
in Peoria specializes in craft food and craft beer for inventive pairings you'll relish. The talented culinary staff at 2Chez makes every dish from scratch and offers a menu filled with delicious options such as maple leaf farm duck, rack of lamb, ruby trout and calamari. The wine list is extensive as well and includes high-quality choices such as Adelsheim Pinot Gris, Rombauer Cabernet Sauvignon and Rothschild Pauillac Reserve Bordeaux. 2Chez prides itself on its welcoming atmosphere, friendly customer service, clean environment and, most importantly, its hand-crafted meals made with the highest quality ingredients.
Artisan (Indiana)
Farm-fresh ingredients comprise the creative, surprising dishes at
Artisan
, where Midwestern cuisine is reinvented. Located in Elkhart, Artisan presents a fine dining experience that focuses on incredible meals minus the stuffiness of traditional high-end restaurants. Formality is not required at the welcoming Artisan, which features a charming interior accented with banquettes and exposed brick and serves up familiar entrees made to perfection. Desserts are made in-house and a perfectly prepared steak is always on the menu at Artisan.
Tony's (Indiana)
At
Tony's
in Indianapolis, expertly prepared steaks and flavorful seafood dishes are just two of the mouth-watering options on the menu at this elegant eatery. You will also find braised short ribs, New Zealand rack of lamb and oven roasted chicken on the entrée menu. Filet mignon, porterhouse, ribeye and New York strip steaks come with a side of Tony's crispy onion straws. Comforting sides that make the perfect complement to your entrée choice include five cheese mac, bourbon whipped sweet potatoes, truffle wedges and braised greens. If you prefer seafood, you'll be delighted by the options at Tony's: Chilean sea bass, lobster tail, blackened yellow fin tuna and organic Scottish salmon. Tony's also features a Raw Bar with options including Alaskan king crab, blue points on the half shell and featured oysters. A private dining experience is also available at Tony's.
When you want your meal to be the focus of an unforgettable night, take a seat at one of the tables at these restaurants in Illinois and Indiana.
This article is presented by Jennings Chevrolet.