Car Care: Signs That Your Vehicle May Need Immediate Service
Tips for spotting the first hints of major problems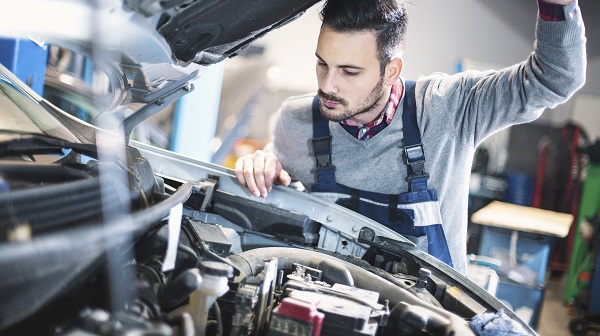 Whether you're driving a tough, reliable truck, a family-friendly commuter vehicle or a high-end hotrod, every driver needs to know when a vehicle needs service. Here are some tips to help you spot critical issues before they become big, expensive problems.
Worrisome warning lights
Just about every driver is familiar with the dreaded "Check Engine" light. While an illuminated engine light indicates that your vehicle needs routine maintenance, you should quickly take action if the light is flashing. A blinking engine light typically represents an issue with a critical part of your car, such as the potentially imminent failure of the emissions system. Prompt treatment could save your wallet from thousands of dollars in repair costs.
Ignition issues
If your car stutters or whirrs when you turn the key, it's time to have your vehicle serviced. Even if your car can get up and go most of the time, you should have its ignition system repaired as soon as possible — ideally, before you get stranded while trying to leave for work, or stuck in a dark parking lot. Fortunately, a service professional can easily diagnose a bad battery or change out the starter motor, getting you back on the road quickly and easily.
Bad braking
While most modern cars are loaded with advanced safety equipment, your car's brakes are the most critical component of its safety systems. So if you hear grinding or squealing when you hit the brakes, bring your vehicle in for service. Furthermore, if your vehicle's brakes are unusually hard or soft, you should have them inspected by a professional.
Transmission troubles
Your vehicle's transmission is an incredibly complex mechanism that requires maintenance. If you've noticed your ride jerking, grinding or otherwise struggling to change gears, bring your car in for service. Transmissions are difficult to repair and expensive to replace, so it's critical to address transmission trouble as soon as you notice it.
Leaky liquids
Check your parking spot for car fluids. If there's red, brown or green liquid, it's a sign that your vehicle is suffering from a problematic leak. If you find green fluid on the ground, your vehicle probably has a radiator problem, whereas red or brown fluid indicates trouble with the transmission or engine oil. However, it's sometimes normal for your vehicle to leak fluid. Don't be alarmed if you find water on the front passenger side after running the air conditioning on a hot day — it's just condensation.
Strange steering
Your car's steering wheel shouldn't feel too loose or too tight. Either issue can indicate a problem that needs immediate attention, such as a failing power steering pump or a belt that's slipping off track. If these problems are allowed to persist, they could cause further damage to your vehicle and put your safety at risk.
Excessive emissions
While it's normal for your vehicle to produce exhaust, if your car is belching black smoke, bring it in for service. This typically indicates a blockage, leak, or harmful buildup in the engine or emission system, which can lead to engine failure.
If your car is showing any of these signs, bring it in for service. Prompt care is crucial for preventing a minor annoyance from turning into a major repair.
This article is presented by Sunny King Honda.