BMW Co-Authors 'Safety First for Automated Driving' Framework
SaFAD pairs BMW with 10 companies to standardize autonomous testing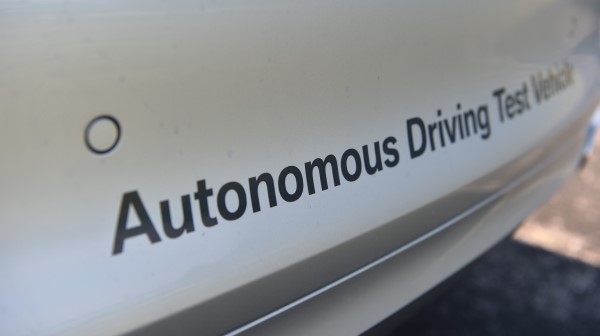 BMW is one of the 11 leading companies behind the publication of "Safety First for Automated Driving," a new white paper that presents a standardized framework for autonomous vehicle development, testing and validation. The objective of SaFAD is to "contribute to current activities working towards the industry-wide standardization of automated driving" by establishing guidelines for safety that apply vertically from suppliers to tech startups to automakers.
SaFAD puts forth 12 principles of automated driving: Safe Operation, Operational Design Domain, Vehicle Operator-Initiated Handover, Security, User Responsibility, Vehicle-Initiated Handover, Interdependency Between the Vehicle Operator and the Automated Driving System, Safety Assessment, Data Recording, Passive Safety, Behavior in Traffic and Safe Layer. By holding companies accountable to these standards, SaFAD achieves a clear path to the ultimate goal of self-driving vehicles that operate more safely than the average driver.
"The transition to automated driving is one of the most complex challenges of our time — not only from a technological perspective, but also social and legal. Meeting these challenges will require strong partners, and the cross-industrial collaboration on this paper is an essential first step toward generating industry-wide standards," writes BMW Group Senior Vice President of Driver Assistance and Autonomous Driving Development. "This brings us closer to our next milestone: in 2021 we will offer our customers in the BMW iNEXT a safe Level 3 System for highways."
BMW earlier this year announced a global collaboration with Daimler with will result in joint development of driver-assistance systems, automated driving and automated parking. The collaboration will result in the launch of a production vehicle in 2024.
Representing BMW in the SaFAD are authors Christian Knobel, David Boymanns, Matthias Lohning, Bernhard Dehlink, Dirk Kaule, Richard Kruger, Jelena Frtunikj, Florian Raisch, Miriam Gruber, Jessica Steck and Julia Mejia-Hernandez.
This article is presented by The BMW Store.