Prepare Your Car for Fall Weather and Driving
How to ready your car for fall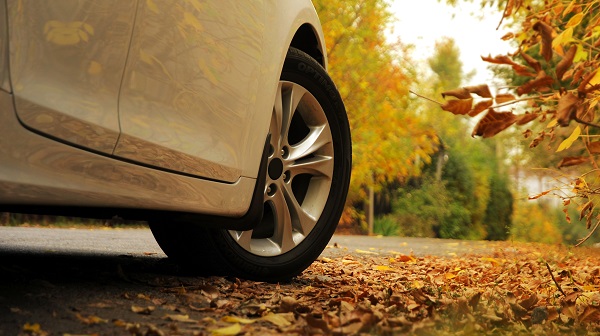 Fall means changing leaves, cool temperatures, less daylight, and heavy winds and rains. These elements can pose significant driving challenges. To help keep yourself, your passengers, and other drivers safe while driving through fall weather, it is best to prepare now with the following tips.
Maintenance tasks
Fall produces more rain than summer, so you need a pair of wiper blades that do an effective job at whisking the droplets away. Even if your current blades look okay, it's a good idea to invest in a new pair so it can carry you through the demanding season and possibly beyond. While replacing your blades, make sure the wiper fluid reservoir is topped off and your vehicle's oil is changed.
"As temperatures cool, it's a good time to make sure that all of your car's fluids are clean and topped off. When temperatures drop, the fluids in your car can become more viscous, or thicker — which may cause them to move more slowly through the engine," according to iDriveSafely.com.
The roads beneath your tires will often be covered in rain and soggy, slippery leaves. You need a set that can grip the roads even when the weather and the fallen leaves compromise them. Be sure your tires sport quality tread and are free from damage, bulges, and leaks. Cold temperatures, too, can impact their inflation, which puts you at risk for a flat or dangerous blowout.
"Temperatures rise and fall during autumn. These changes may cause car tires to expand and contract, which can result in loss of air pressure. Check your tires regularly to make sure they're properly inflated," advises Allstate.com. "Typically, you can find the proper air pressure for your tires, measured in pounds per square inch (psi), in your car's owner's manual."
Driving hazards
After a long, hot, and school-free summer, kids of all ages will be back in the classroom during fall. Not only will you have to be on the lookout for school buses before and after school, you will also need to be aware of more pedestrian traffic as kids walk to and from school, warns Allstate. Be mindful, too, that their commuting may take place when the sun hasn't risen in the morning or has already set on their way home. Be sure to drive with greater caution near schools, in your neighborhood, and near school buses.
Not only will you be sharing the road with students and school bus drivers in fall, you will also most likely need to make room for four-legged creatures.
"All fall long, but especially come November, pay attention to animals crossing the road. ... This fall month coincides with deer mating season when bucks are likely to be roaming. Pay attention to 'deer crossing' signs and be extra cautious if you're driving at dusk or dawn, the highest-risk times for deer crashes," according to Allstate.com.
Fall is a beautiful time of year, but it comes with plenty of driving hazards. Make sure your vehicle is up for the challenge by checking your fluids and tires. Exercise caution especially around schools and pedestrian crossings and when driving without the sun's light.
This article is presented by Avery Greene Honda.