5 Great Movies for Celebrating LGBTQ+ Pride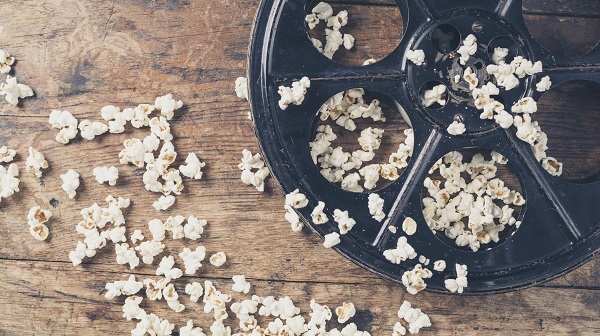 Whether you're looking for a lighthearted popcorn flick or a moving drama, Pride Month is the perfect time to appreciate some LGBTQ+-focused flicks. Here's a look at a sampling of films from across genres, from uplifting documentaries and uproarious comedies to thoughtful dramas and dark psychological thrillers
"Pride" (R)
This British drama-comedy tempers its portrayal of a difficult time in history by adding sweetness, optimism, and humor. "Pride" tells the tale of the UK Miners Strike of 1984-85 and its unexpected alliance with the LGBTQ+ community. The film gleefully dabbles in camp as it showcases the "Lesbians and Gays Support the Miners" movement and its efforts to raise money on behalf of workers' rights. And while "Pride" is a lighthearted romp, film critic Odie Henderson praises the movie for its many moving scenes and compelling characters.
"Moonlight" (R)
"Moonlight" is a gripping film that deftly explores the intersections of race, class, gender expression, sexuality, and identity with its protagonist, Chiron. The film takes place over Chiron's childhood and young adulthood, with each chapter in his life brought to life by a different, but outstanding, actor. Alex R. Hibbert, Ashton Sanders, and Trevante Rhodes all capture the challenges and growth that Chiron experiences as he learns to navigate life as a gay Black man on the streets of 1980s Miami. Film critic Brian Tallerico praises the film for its subtlety and intimacy, so if you'd like a film that emphasizes human connections over flashy effects, consider giving "Moonlight" a watch.
"Saving Face" (R)
A lot of media from the early 2000s features outdated notions about the LGBTQ+ community, but consider giving this 2004 romantic comedy a chance. Director Alice Wu tapped her experiences as a Taiwanese-American lesbian to bring the story of Wilhelmina Pang to life. Navigating both her budding career and the difficulties of living closeted, Wil's life is shaken up when she falls in love with Vivian, a ballet dancer who happens to be the daughter of Wil's boss. But instead of becoming a story about star-crossed lovers, "Saving Face" explores themes of familial obligations, cultural expectations, and solidarity — all while never losing its sense of humor.
"Man Made"
OUT Magazine praised "Man Made" as a "rare crowdpleaser with genuine cultural value." This award-winning feature-length documentary puts the spotlight on four athletes as they participate in Trans FitCon, the world's only transgender-exclusive bodybuilding competition. Directed by T. Cooper, himself a transgender man, this documentary focuses on more than just training regimens and impressive feats of physical strength. Instead, Cooper showcases these men's inner strength, lived experiences, and paths to self-discovery. So if you're looking to enjoy some true stories that are equally touching and triumphant, check out "Man Made."
"A Fantastic Woman" (R)
Films featuring transgender performers playing transgender roles are unfortunately rare, but "A Fantastic Woman" is a powerful film that fits the bill. Featuring a heartfelt lead performance by Daniela Vega, this dark psychological drama explores the life of Marina as she asserts her identity, personhood, and dignity in the aftermath of her boyfriend's death. She faces suspicion and bigotry from his family and the authorities alike after her partner's untimely demise, all while navigating her own grief. It's not a cheerful romp or an easy watch, but it is a thoughtful and deeply moving piece of cinema.
Whether you're looking to see your experiences represented onscreen or simply expand your movie-watching horizons, Pride Month is the perfect time to delve into the diverse world of LGBTQ+ films.
This article is presented by Sanderson Ford.