How You Can Help Small Businesses Grow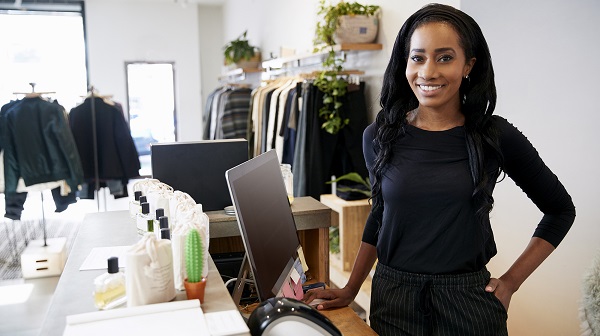 In these unprecedented times, well-loved local businesses in your community need all the help they can get. Consider going the extra mile to spend your cash at these establishments to help your local economy grow.
Buy gift cards
Depending on the situation in your state, some local businesses might be forced to keep their doors closed. In other instances, you might not need a business's specialized goods and services right away. You can still contribute to its balance sheets by purchasing a gift card. This lets a business use your money now to support its employees and gives you buying power later. If there are birthdays or anniversaries coming up in your family, local business gift cards also make good presents instead of one for Amazon.
Check online
Each local business's situation is unique in these trying times, and you yourself might be limiting your shopping for social distancing. If you can't visit a store in person, check their website to see if it's offering the goods you need through its website. Even if you know that the business didn't work online before, it's possible that things have changed in recent months. For businesses that have temporarily ceased operation, take a look at their social media channels to see if there is a fundraiser to support employees, or perhaps another recommended way to help them out.
Order food directly
When you're looking for takeout, check online to see if your local restaurants accept orders on the phone or through their own website. Apps like DoorDash, Grubhub and Postmates are convenient, but they also take huge chunks of money, sometimes as much as 30 percent of an order, away from local restaurants in fees and other charges. Ordering straight from your favorite local eatery might have another perk: lower prices to make up for the smaller processing costs.
Budget to buy local
Sometimes buying local means paying a slightly higher price. This is especially true for goods and services that might be readily available from big-box retailers, like books and other media. If you know that you want to support your neighborhood businesses, consider adding an extra budget area to make higher prices easier to handle. If your local music store has a new record you want for $20, but Amazon is selling it for $15, take the $15 out of the appropriate budget for music and the extra $5 out of your fund to shop local.
Share the good news
If you can't afford to spread as much love as you would like to your local businesses, make sure everyone knows how great your favorite spots are. It is pretty easy to leave a good review for the business on Google, Yelp or Facebook. On your personal social media, consider sharing pictures you have to praise the business. For instance, you can share a picture of that new mystery thriller you picked up at an indie bookstore and tag the business or show everyone the great birthday meal you had at your favorite restaurant. Local businesses rely on their fans to spread the good word, and you can do it without spending a dime.
Local businesses are what make cities and towns across the country unique. Consider doing what you can to help keep them running strong.
This article is presented by Hardin County Honda.