The Lexus Hybrid-Acoustics System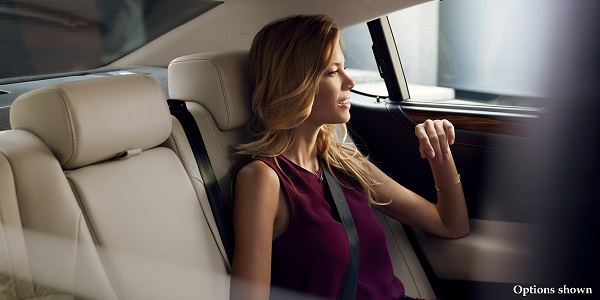 With the exception of spending hours each day in a museum, library, or spa, there aren't many opportunities to capture lasting moments of daily solace in our busy modern world.
It's a state of affairs Lexus has sought to address since the launch of the first LS 400 decades ago. The vehicle successfully transformed the automotive cabin into a sanctuary that, thanks to an array of sound-dampening technologies, helped block wind, road, and other outside noises from permeating the cabin.
Fast forward to today, where Lexus drivers continue to benefit from years of sound-dampening refinements. To drive a Lexus vehicle is to find those lasting moments of tranquility. With the exception of the purposefully rumbling Lexus F models, Lexus cabins strive to envelop their drivers with serenity, thanks to continually improving noise-canceling technologies such as the Lexus ES 300h's Hybrid-Acoustics™ system (a Lexus-first technology).
A little background: Much work has gone into each ES model's refined auditory experience, and should you decide to take one for a test drive, what you'll find is an
ideal
level of cabin quietness. What do we mean by ideal? It's technically feasible to make a Lexus cabin feel like an auditory vacuum, where most external noises are fully blocked. But that can actually feel strange. Lexus acoustic engineers want you to experience a
natural
cabin ambience—a refined, noise-reducing sanctuary, for sure, but not oddly devoid of all ambient sound.
To that end, much work has been devoted to noise-dampening systems that achieve a perfect internal frequency—quiet but naturally so—which is the experience reflected in each Lexus ES. How can you tell? Test drive the vehicle with a dealership consultant in the rear seat: you'll be able to speak to the rear passenger in a normal voice, and be heard, without turning your head, while still hearing light external noise cues.
The Hybrid-Acoustics system helps achieve this ideal cabin frequency for the ES 300h, which, as a hybrid, comes with unique ambient sound considerations. Case in point: as with any hybrid in electric-only mode[1], the absence of engine noise means other components, such as fans and drive components, become external sound factors to carefully manage.
The Hybrid-Acoustics system's advanced sound-dampening insulation materials, and their strategic placement around the vehicle—under flooring, behind the dash, and inside the doors, to name a few locations—are designed to specifically maintain the ES 300h's cabin's ideal sound experience.
Not only does the auditory experience feel natural, but, like the non-hybrid ES, its refinements shine through: occupants can speak and hear each other clearly in normal voices without head turning, and you'll also enjoy how other desired interior sounds, music, for example, are protected from ambient-noise intrusions.
By Brian Gill
[Legal Disclaimers]

[1] CAUTION! Take extra care while driving. Because there is little vehicle noise in EV mode, pedestrians, bicyclists, and other vehicles in the area may not be aware of the vehicle starting off or approaching them. EV mode requires a certain level of charge to operate which means the range is limited.